I think you'll agree when I say that money can't buy happiness – but it's certainly difficult to enjoy life without it. After all, we're not hermits who live in caves and eat only what scraps nature throws our way, right?
Well, there are ways to make more money. You can earn extra income by doing what you love, by sitting on the couch at home using the internet, or even by doing absolutely nothing.
Interested?
In this post I have all sorts of ideas for you. Just pick one you like and get a little (or maybe a lot) richer.
Here are 21 actionable tips that will help you make more money. Apart from reading this article, you can also check out essay samples on the topic of increasing your personal income.
1. Always hated office work? Here is a way out
If you think freelancing is only for journalists and IT workers, you are wrong. I'm 75% sure that YOU can do it. Even if your major is medicine or engineering, it doesn't mean you can't work and make decent money from home.
Don't know where to start?
There are many websites that will connect you with potential employers and make the process easier for you.
Think of what you can do well:
writing

editing audio, photo or video

web design

programming

art and design

advertising and marketing

architecture

translating

creating games.

Is there nothing on this list you are good at?
Don't worry. Maybe you've always wanted to do some of these things but don't know how. Spend a month exploring your passion and then you'll be able to do what you love for money. Sounds good, right?
2. Teach a course online: earn money by helping others
If you are about to skip this option because you think you can't teach, wait a sec!
You are wrong.
You can talk, right? There are thousands of people in other countries who want to learn your language (whether that's English, Spanish, Russian or Chemehuevi). There are also tons of other things you can do that other people don't. Use your skills and your unique perspective. Just go online and look for students yourself or use special sites like Skillshare or Italki.
3. Market trading is not only for the rich anymore
Not so long ago, stocks and shares were something from the world of Wall Street: nice suits, yachts and posh whiskey. Today, you can just go online to trade on the stock market.

I have to warn you that this one is a bit risky. But if you have a little money to spare it's worth trying. Just don't get too involved. Here's a video on some basics if you want to do it.
The two biggest platforms for online market trading are Plus500 and eToro.
4. Make money doing nothing and without investment
Sounds perfect, right? But wait, this tip will work only if:
you have a car or your own place

you can do without them for a while.
Got both those? Rent them out. You can lease your flat when you go on vacation, for example. Or, if you have a spare room in your house, get a roommate. It's actually fun living with someone. Just be sure to pick a person you like, so that your life doesn't get complicated.
5. Design an app
Have you ever had a great idea for an app? Maybe you've been looking for an app for a particular purpose, and you can't find one. For example, I've been looking for ages for a good app that tracks my walks – and I haven't found one yet. (If you know of one, please let me know in the comments section – I'd be grateful!)

But back to the point.
It takes skill and time to design a successful app. However, if you can do it, the money is very good. First, you can charge for the app itself. Second, you can charge advertisers to get involved. Third, you can offer users special features or upgrades in exchange for extra charges.
6. Become a critic
Are you the kind of person who always finds something wrong with things?
Get money for it!
You could review all kinds of things: websites, programmes, apps, music etc.
Here are a couple of sites that invite user reviews, just to give you an idea: SoftwareJudge, UserTesting.
And here's a link to a big list if you are serious about it.
7. You still don't have a blog? That's how to make money on the internet
What is your favorite thing? What topic can you talk about for hours on end? Even if the answer is as boring as birdwatching (my apologies to anyone who actually finds birdwatching interesting) – then that's the thing that will bring you money!
How?

Create a blog. If you don't know how to make a website, your Instagram or Facebook page will do. Even if you hate writing, it's not a problem. You can make YouTube videos with your phone.
OK, let's say you've created a blog. Now what? Make money from:
adverts

affiliate links

selling your own products or services

sponsored posts.
These are the ways to profit from it.
Thousands of people are already making money on YouTube because you watch their videos, or on Instagram because you read their posts. You can do it too.
Here are 10 tips from Pat Flynn, who has already earned $3 million blogging.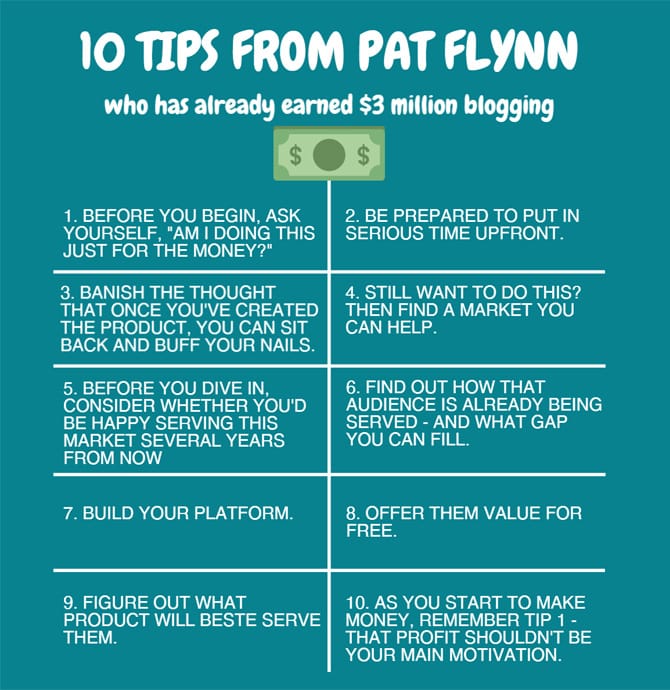 8. Have you ever participated in court? You can get paid for that
eJury will pay you for reviewing cases. It helps lawyers prepare for real trials by testing how people react to the case. Unfortunately, this site only works if you are in the USA.
9. Do what you always do – but for money
How many times a day do you search for something on the internet? How about getting paid for doing it?
Install Qmee and choose the search results it suggests to pick up some spare change. It won't make you rich, but a penny on another penny all adds up, right?
10. Work hard, play hard: and all at the same time
Cool, right? Of course, it would be strange to start gaming just for money. But if you are already good at it, why not turn it to your benefit?
After all, the prize pool for the 6th Annual Dota 2 eSports Tournament consisted of $20 million!
11. Focus groups
We've already mentioned reviewing websites and software. These are not the only things you can give your opinion on. You can become a part of a focus group online or in real life and help companies determine whether their products will sell.
12. Some other ways to get extra cash for a little effort
There are websites where you can do surveys for money. Just look it up.

Have you heard that there is a way to make money online just by clicking?

Clickworker

is for those who aren't looking for a challenge or big money but can handle boring routine tasks. Check it out.

Another popular way to make money online fast is

Fiverr

, which hooks up people who want to work with people who want to pay. All kinds of tasks are on offer. If you don't like doing things for others, use it the other way: ask people to do things for you for a little money while you can make more freelancing or some other way
13. Tutor or coach
If you are reading this then you are at least at college. So, you know other students, either at school or at college. If you're good with people, teach them what you know.
Some parents think that their kids will connect better with tutors who are closer to their kid's age; others just want to save money by hiring students instead of professional teachers.
I did it when I was at college, so I can tell you from experience that this is a good way to get some cash.
14. Turn your hobby into money
Handmade is in fashion now. Everyone wants something unique and top-quality. Whether you can knit or make jewelry, create children toys or design clothes, offer it for sale.
The opportunities here are limitless!
Use every chance you have to sell your craft. Participate in local fairs or go online to Etsy, Cargoh, Craft Foxes and other such sites.
Here is a good tip:
Create an exciting story to go with the items, like entrepreneurs Rob Walker and Joshua Glen. They bought hundreds of cheap items from thrift stores, added fictional stories to them and received 2,700% profit!
15. Guide for money
Everyone loves their county or city, right? Tell foreigners about it and earn money in the process.
Become a guide. Of course, this is a job where you need to be around people a lot, so if you're not a people person I wouldn't recommend it.
But if you like communicating then this is a great opportunity not only to make money but to learn more about your city or country. Also, when you're giving tours you get the chance to travel to places you might not otherwise have gone.
16. Become a chef
Can you cook?

Do other people enjoy your culinary creations?

Do you like hosting dinner parties?

Do you have a nice place?
Then Eatwith is for you. You set a price and invite people for dinner. Usually your guests will be foreigners who want to experience real native cuisine, not what the restaurants have to offer. Besides, it's cheaper for them. And by hosting a party of, let's say, six people you will:
earn more than $100

meet new people

learn about a different country

gain valuable cooking experience

have a lot of fun.
17. Be a Photographer
I've already mentioned hobbies and selling what you make. You might be asking, "But what if I don't make anything?"
If you like taking pictures and own a good camera, be a photographer! Offer your services at weddings and other special events, or create customized photo sessions.
18. Make money playing
I mean playing music, not Lego, of course.
You can play music at events like weddings and parties. Another option is busking, which will not only help to bring in some more money but also help you to overcome stage fright and give you the chance to practice your skill. Many popular musicians started off as buskers.
19. Publish a book
If you like writing but you don't like sticking to a set topic or a number of words, and you're even less fond of deadlines, then copywriting is not for you. Instead, try publishing your own book.
Too expensive? Not anymore.
Thanks to the internet, you can just use Amazon Kindle and publish your ebook for free.
Who knows? Maybe your book will one day be a classic.
20. Sale unnecessary things. The most ancient way to make money – but it still works!
SALE
If you're at home, look around.
What do you see? I bet there are tons of things that can bring you money: old cellphones and other electronics, clothes and shoes you bought on a whim but have never worn, books that you've read and DVDs that you've seen. The list is endless. Who knows what other strange stuff you've got that you just don't need anymore?
Sell it all! Not only will you make money, but minimizing the amount of stuff you have in your life is recognized as being great psychological therapy that will make your life better.
You can organise a yard sale, sell via second-hand shops or take good pictures of your things and post them on eBay.
And you know what? $74,423 is made on eBay every 30 seconds!
Here are some other things you can sell:
You can also paint or draw portraits if you are good at it.

study notes. If you write them when you study anyway and some other students don't, why not sell them? There is even a special

website

for that.
21. Part time jobs. The most obvious money source for students
If none of the above appeal to you, go for classics and find a typical part-time job:
waiter

bartender

delivery

courier

call center operator…
… this list is endless. It even includes dog walker and charity collector. Just go out, buy a local newspaper and see what the options are. And, of course, don`t forget about a resume.
Now it's time to put these tips into action
You've read about 20 different ways you can make money.
Now all you have to do is choose the one – or maybe more – that suit you best. Base your choice on these questions:
How much money do you need?

Do you need a one-off amount or a permanent source of income?

What abilities and skills do you already have?
After you answer these 3 simple questions, you'll probably have about 5 options left. Follow one lead or pursue all of them – it's up to you.
And good luck with getting rich!