How many times have you become frustrated when you had to pay for your favorite study app or when access to your most relied-upon website became paid-only?
Once? Twice? Dozens of times?
It's time to say no to such frustrations. Because here at IvyPanda, we've gathered the best study services and apps for college students that are entirely free.
Keep reading!
Use Your Time Wisely: The Best Time Management Apps for Students
First and foremost, every student should learn how to manage their time efficiently. You take a lot of classes and have tons of homework and perhaps even a full-time or part-time job, which together may take up all of your time.
You may ask…
How can you possibly keep a study-life and work-life balance?
It is not as hard as it may seem because there are plenty of helpful time management apps for college students:

This is probably one of the most popular time management products. Google Calendar has a traditional interface and may very well be a must-have app for every student. It is available on both Android and iOS platforms as well as online. Make your class schedule, plan your meetings, and share upcoming events with your friends.
Even better:
You can add descriptions, attach pictures or files to events, and set reminders.
Available on: iOS, Android, web

My Study Life is another cross-platform student planner that will help you organize your college schedule. The app supports both a traditional timetable and day/week rotation.
By the way…
Did we mention that it's free?
Available on: iOS, Android, Windows Phone, Windows 8, web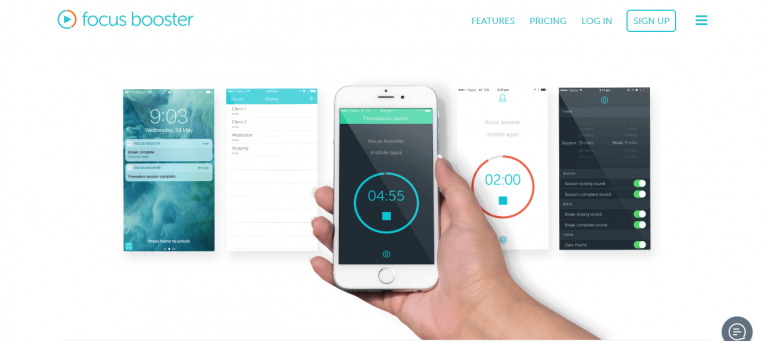 Have you ever procrastinated when doing your homework? If so, you should try the Pomodoro Technique for your studies. All you have to do is break your task into short time blocks (around 20 – 25 minutes each) and focus on your work. The Focus Booster app will help you keep your attention on the assignment, track the time, and create useful reports.
And…
There is no Stop button!
The free version of the app allows for 20 sessions/month, including time tracking, the Pomodoro timer, and reporting.
Available on: iOS, Android, Windows, Mac, web

How much time do you spend surfing distracting websites instead of doing your writing assignment? RescueTime may become an indispensable app for you. Use its free version to better understand how you spend your time:
Set goals

Keep an eye on the websites and applications you use while doing homework

Get a weekly report of your activity
There is also a premium pricing plan available for only $9/month, which will block distracting sites, keep a log of your accomplishments, and allow for the creation of detailed filters and reports.
Available on: Android, Windows, Mac, Linux


Keep an eye on all your tasks with this simple cross-platform tool. Todoist is a free online planner for students and anyone else who wants to stay organized. Use this tool to set up, track, and review your daily and weekly tasks.
Available on: Android, Windows, Mac, iOS, web
Collaborate With Your Classmates: The Best Online Collaboration Tools for Students
Teamwork and the ability to communicate with others are some of the most essential skills for your future.
You may be wondering: why are they so important?
And here is the deal…
Being able to work in a group gives you these benefits:
Improving your communication skills.

To work on any problem, you have to communicate. You must be able to hear others' opinions. This collaborative learning will become the perfect foundation for your future job, especially for teamwork with people of different backgrounds, religious beliefs, ethnicities, etc.

Learning how to trust others. When working on a group project, you have to collaborate with others. Of course, you may work without trusting your classmates. But if you want to finish your task quickly and efficiently, you have to learn how to trust your colleagues.

Immersing yourself in learning.

Being heard in a small group gives you a feeling of value and prominence. Because your study experience will become more pleasant, you'll be more eager to get more information on the topic at hand. Another way of acheving this benefit would be through visiting a database of

college essay examples

. Try it some time to get an extra source of inspiration.

Learning something new from your classmates. Two heads are better than one, so when working together, you will see different points of view on the raised question.

Becoming more confident. While working on a group project, you will get team support and be able to express yourself.
So…
Why don't you try one of these free tools for students for your next group project?


This tool allows you to create boards when working on group projects. On these boards, you can add comments, links, photos, audio files, and videos. And don't forget to share them with your friends and classmates!
Available on: Chrome, iOS, Android, Kindle, web


Imagine that you have your own online library. You can create bookmarks and tag saved websites, and you can add text, notes, and reminders directly to any web page. And, of course, you can share it all with your mates!
Available on: iOS, Android, web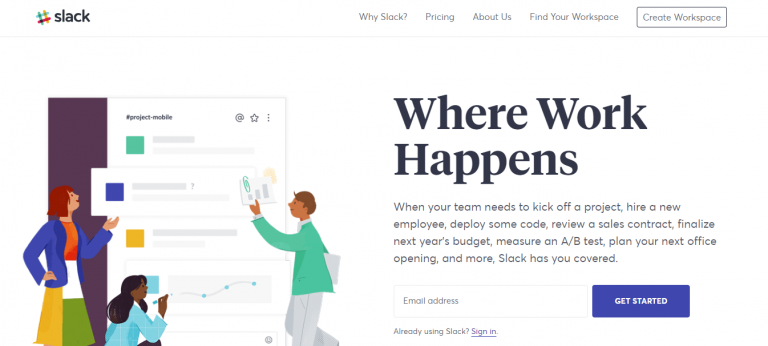 Slack will take your group projects to the next level. Communicate with others, upload images and documents, and search through an archive of your team's decisions, conversations, and work. 5 GB of file storage is included in the free version.
Available on: Windows, Mac, Linux, iOS, Android, Windows Phone


It does not matter how big your project may be. Now you can forget about tons of sticky notes, dozens of emails, and the dreaded lost flash drive (the one with your completed group assignment). Trello is among the best study apps because it allows you to create a board, invite your friends, and add comments and attachments to Trello cards. This cross-platform tool is also great for brainstorming.
Available on: Windows, Mac, iOS, Android, Windows Phone, web

WeTransfer allows you to share your files with others. All you have to do is upload a document, video, audio file, etc., and then send the link to your friends. The free version allows you to upload files up to 2 GB, with a link that expires in a week.
Available on: Mac, iOS, Android, web
Think Out of the Box: Critical Thinking Tools
Nowadays you have to deal with lots of information. Therefore, you should not be just a passive recipient of facts and news but rather an active learner.
In essence, you must be able to observe, analyze, evaluate, and solve problems using a systematic approach, not just your instinct or intuition.
Critical thinking involves a lot of skills: attention, analysis, evaluation, reflection, assumption, decision making, and problem-solving.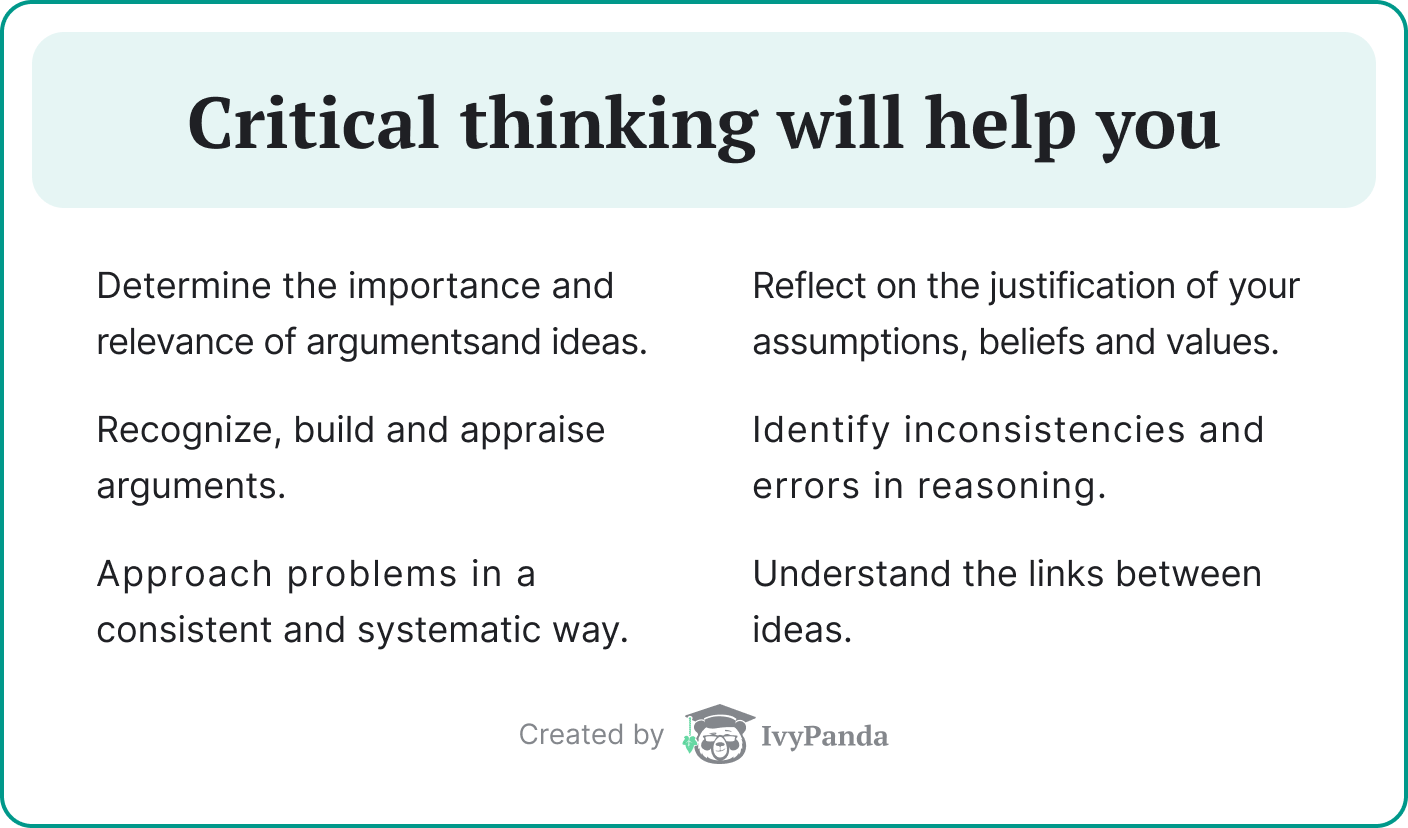 Check out these critical thinking apps:


Xmind is one of the best mind mapping apps. You can use it when working on any assignment to create a diagram and build out the logic of the project. The free plan allows you to create all kinds of charts. You can also get access to extended features with the Pro version for only $129.
Available on: Windows, Mac, Linux


Coggle is another great mental map app that allows you to create diagrams, take notes, analyze gathered information, and brainstorm your ideas. The free plan allows you to create unlimited public charts and image uploads, download your project as a PDF or image file, and share it with your classmates.
Available on: web

One of the elements of critical thinking according to the Bloom's Taxonomy matrix is evaluation. When writing an assignment, you have to review a lot of sources. SciCheck will help you avoid misleading scientific facts. And all you need to use this tool is a browser!
Available on: web

Boost your critical thinking with Think-O-Meter. This iOS app will help you to develop your attention to detail, your ability to analyze facts quickly, and your decision-making skills.
Available on: iOS

Elevate is an Android app that will help you increase your brain's processing speed, improve your speaking and math skills, and boost your memory and attention. You will find 40+ games for your brain along with a performance tracker, workout calendar, and more!
Available on: Android
Ace Your Assignments: Homework Apps and Websites
If you're like almost every other student, there will be a moment in your life when you ask yourself:
"How on earth will I be able to complete all these assignments?"
Keep calm…
Studying in college involves a lot of homework. That's why there are plenty of helpful apps for students to deal with all those assignments.
You may want to try some of these tools:

Forget about struggling with your homework. Try Photomath, one of the coolest math apps for college students. Merely scan math problems with your smartphone and get an immediate answer.
Available on: iOS, Android

Socratic is a digital tutoring app for your smartphone. Get homework help from teachers and other students. Just ask your question, and you will get an answer!
Supported subjects:
Algebra

Anatomy & Physiology

Astronomy

Astrophysics

Biology

Chemistry

Calculus

Earth Science

English Grammar

Environmental Science

Geometry

Organic Chemistry

Physics

Pre-Algebra

Pre-Calculus

Statistics

Trigonometry

U.S. History

World History
Available on: iOS, Android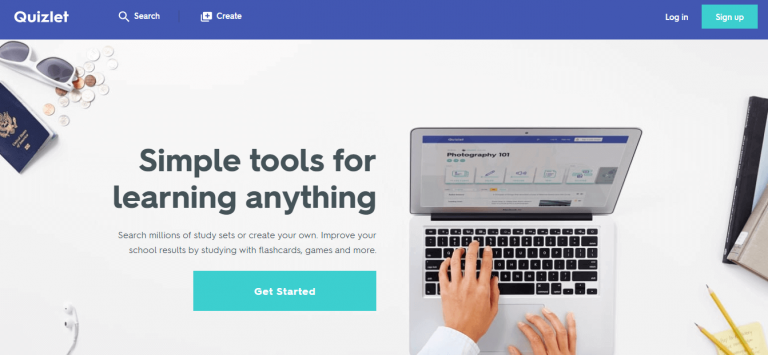 Ace your studies by creating diagrams and flashcards or by exploring those made by other users. You can master your knowledge on any subject using the tool's online version or download it to your phone.
Available on: iOS, Android, web

Time to digitize all your notes! Use Office Lens from Microsoft and convert your notes, recipes, and even blackboard scribbles to Word, PowerPoint, or PDF.
Available on: Windows, Windows Mobile, Windows Phone, iOS, Android

An extended vocabulary is essential for every student, no matter whether you are studying Humanities or Sciences. Learn new words, search for synonyms, and master your vocabulary using your smartphone or the dictionary's browser version.
Available on: iOS, Android, web
By the way:
If you are struggling with your assignments, do not hesitate to message IvyPanda! You will get excellent homework help from an experienced Academic Expert.
Tell Your Story: Digital Storytelling Tools and Websites
Every day we tell stories to our relatives, acquaintances, and friends. Even essay writing for a class means storytelling.
So let's take a closer look at digital storytelling and see what skills it will help you develop.
First of all, storytelling is about leadership. By participating in a digital storytelling project, you will learn how to engage, motivate, and convince your audience.


It also develops your technical competency. Creating presentations and making videos requires a decent understanding of various interfaces and tools.
When working on a digital project, you will develop your critical thinking skills as you make a lot of decisions. You will have to think about your audience, how to persuade them in a limited amount of time, and so on.
Well…
You may want to try out one of these digital storytelling tools for students:

This online storyboard generator from the Australian Center of Moving Images allows you to create your own video and share it with your friends. You can also check out the organization's video library and download a free video for your project.
By the way:
You can even learn from professionals! Watch video advice from Australia's best screen professionals.
Available on: web

Why not try to tell your story as a comic strip? Who says that digital storytelling has to be dull?
You can create your own story in a fun way. Also, you can find tons of ideas for your strips, writing prompts, and even some free ebooks. Make Beliefs Comix should definitely be listed among the most useful apps for students!
Available on: web

Are you searching for an outstanding tool to visualize your story? Try Adobe Spark. This app allows you to develop gorgeous web pages, custom graphics, and videos. All your projects will sync across your desktop, iPad, and iPhone.
Available on: iOS, web


WeVideo is another simple but powerful digital storytelling tool for creating your videos. The app is available in both free and paid versions. The free version allows you create 5-minute videos with 480p resolution and 1 GB of file storage.
Available on: Chromebook, iOS, Android, web

With ShowMe, you can now create your own whiteboard, record a video, and share it with your friends. Moreover, you may want to check out their tutorial videos on the following subjects:
Arithmetic

Algebra

Art History

Art Skills

Biology

Calculus

Chemistry

Chinese

Contemporary Art

Dance

English

ESL

Finance

Geometry

Japanese

Latin

Modern Art

Music Theory

Musical Notes

Painting

Physics

Renaissance Art

Singing

Spanish

U.S. History

World History
Available on: Chromebook, iOS, Android
Don't Steal, Cite: Citation Tools
Nobody wants to be accused of plagiarism. To avoid this, you should always cite your sources.
You may argue…
There are a lot of citation styles. How can I even remember them all?
Fortunately, you don't have to! Use one of the citation builder apps or websites below:

Cite This For Me is a former RefMe app that allows you to create a citation in Harvard, APA, MLA, and several other styles simply by using your phone's camera. All you have to do is scan a book's barcode.
Available on: iOS, Android

Mendeley is another completely free reference generator that is available on all platforms. Imagine having a whole library in your pocket. You can create citations in various styles with just a few clicks. Mendeley also offers a citation plugin that is compatible with Microsoft Word and LibreOffice. And you can access Mendeley from any web browser or mobile device.
Available on: Windows, Mac, Linux, iOS, Android, web

Zotero is among the must-have education apps for students. Like Mendeley, it has a plugin compatible with Word and LibreOffice.
And…
Zotero supports over 8,000 citation styles!
Available on: Windows, Mac, Linux, web


OttoBib is a clear and straightforward citation generator. Enter a book's ISBN and get a citation. This app only supports the following citation styles: APA, MLA, Chicago, Wikipedia, and BibTeX.
Available on: web

Citation Machine is a powerful yet easy-to-use online app. It supports various citation styles. Choose the necessary style, adjust your search results, edit the information, and make a proper reference for your assignment.
Available on: web
Jazz Up Your Writing: Note Taking & Word Editors
A good note-taking app or word processor is a must-have for every student. It will help you concentrate on your studies instead of searching for a pen or piece of paper to write your ideas down.
And, of course, there is a plethora of digital tools for writing, both free and paid.
Choose from the best note taking apps and word processors:

GoogleDocs is a simple but powerful word editor for all your needs. As you work on your text, all changes will be saved automatically. If your Internet connection is suddenly lost, you can still find the file in your Google Drive account.
Available on: web, iOS, Android

LibreOffice is a free alternative to the Microsoft Office Suite. Create documents, spreadsheets, presentations, diagrams, and charts on your computer or mobile device. LibreOffice is compatible with most popular document formats.
Available on: Linux, Windows, Mac, iOS, Android

If you are seeking the best apps for college students, you should try Evernote. You can use this tool to keep all your notes in one place or to serve as your handy assignment tracker―it syncs with your Google Calendar. You can also search among previous records and share them with your friends.
Available on: Windows, Mac, iOS, Android, web

What do you need to start writing?
Simple:
Only your ideas and a text editor. ZenPen is one of the most minimalistic online text editors. No distractions—just you and your writing. By the way, you can also set a target word count to keep yourself on track.
Available on: web

TalkTyper is another online text editor. You don't even need to type! Just plug in your mic and start dictating. TalkTyper allows you to edit, print, share, email, and translate text. The app supports 37 languages.
Available on: web
Store Your Files Safely: The Best Apps For Students
How many times have you lost your flash drive or had your hard drive suddenly crash? Now is the time to take care of your files like you always meant to. You should try these apps and tools for file storage: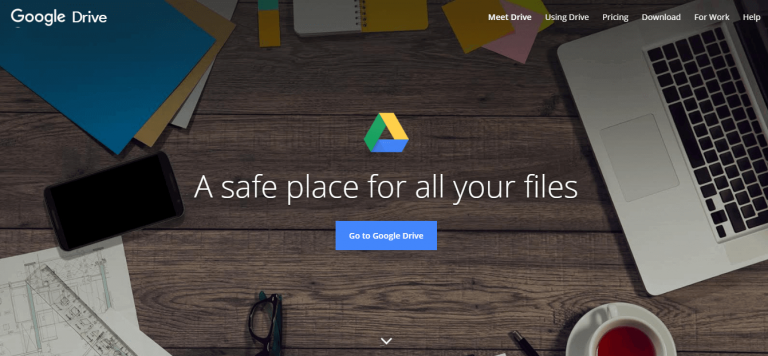 Start uploading your files to Google Drive with 15 GB of free storage. Among this tool's many features, it is worth noting the integration with Google Docs, Gmail, and Google+, which makes it one of the most useful apps for college students. Also, you may backup files from your computer or mobile device.
Available on: Windows, Mac, Linux, iOS, Android, web

Over 100 million users have chosen Dropbox as their primary cloud storage provider. Dropbox integrates into your computer's operating system and creates a folder with the same name. When you place any file in this folder, it is automatically uploaded to the cloud server.
In fact, you do not even need a web interface! 2 GB of free online storage is provided.
By the way:
You can create public links that are available to everyone, whether they are Dropbox users or not.
Available on: Windows, Mac, Linux, iOS, Android, web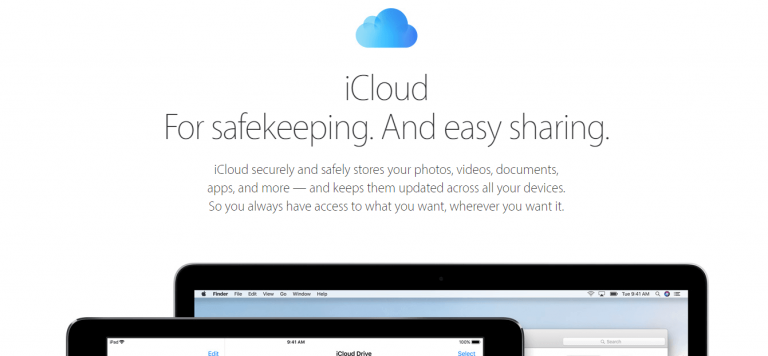 iCloud is an exclusive cloud storage service for Apple users, whether they use the iPad, iPhone, iPod touch, or Mac.
The service saves your content and provides access to photos, calendars, contacts, and files on any device. Each new user gets 5 GB of disk space upon registering.
Available on: Mac, iOS, web

OneDrive is not just cloud storage. It supports a vast number of formats, and the service is integrated into a lot of applications. Needless to mention Office Online, which is one of the best online office packages.
5 GB of free storage space is available. You can also purchase additional space.
But…
When you purchase certain devices or pay for a subscription to Microsoft Office 365, you'll also get up to 5 TB of cloud space for free.
Available on: Windows, Mac, iOS, Android, web

IDrive is another file storage service. Get 5 GB of free file storage under the free basic pricing plan. You can access your files from any device and share your docs to email, social networks, and SMS.
Available on: Windows, Mac, Linux, iOS, Android, web
Bonus: 11 Scholarship and Internship Websites
No student would refuse additional funding or financial aid, right? Billions of dollars in grants and scholarships are available to future and current students.
You don't even have to be an outstanding scientist or sports star to apply. All you need is to spend some time on research.
Take a closer look at one of these websites to get started:
If you have ever dreamed about pursuing your education abroad, you should check out this website. Here you will find a lot of available scholarships and grants from both governments and institutions all over the world. No registration required.
Only a few steps separate you from 1.5 million scholarships. Every year, colleges throughout the United States offer thousands of scholarships for students that may cover all or part of your tuition and fees.
Register to get access to financial aid worth over $3.4 billion. Be prepared to get a lot of emails with scholarships you qualify for.
Use Niche to explore thousands of available scholarships. You may apply filters for states, majors, minorities, and more to narrow your search.
More than $10 billion in scholarships is waiting for your application. A lot of universities, colleges, foundations, and private companies are ready to pay for your education. All you have to do is fill out your profile on Cappex and find the scholarship that matches you best.
Paying for college can put you in serious debt. Don't spend your own money—search for an award instead. Whether you're only finishing up high school or are a current college student seeking a grant or financial aid, just complete a profile on Scholarships.com and apply for your perfect match.
Searching among millions of student-specific, merit-based, career-based, and other types of grants and scholarships has never been easier. You may browse a full list of awards or use the scholarship search available on Unigo.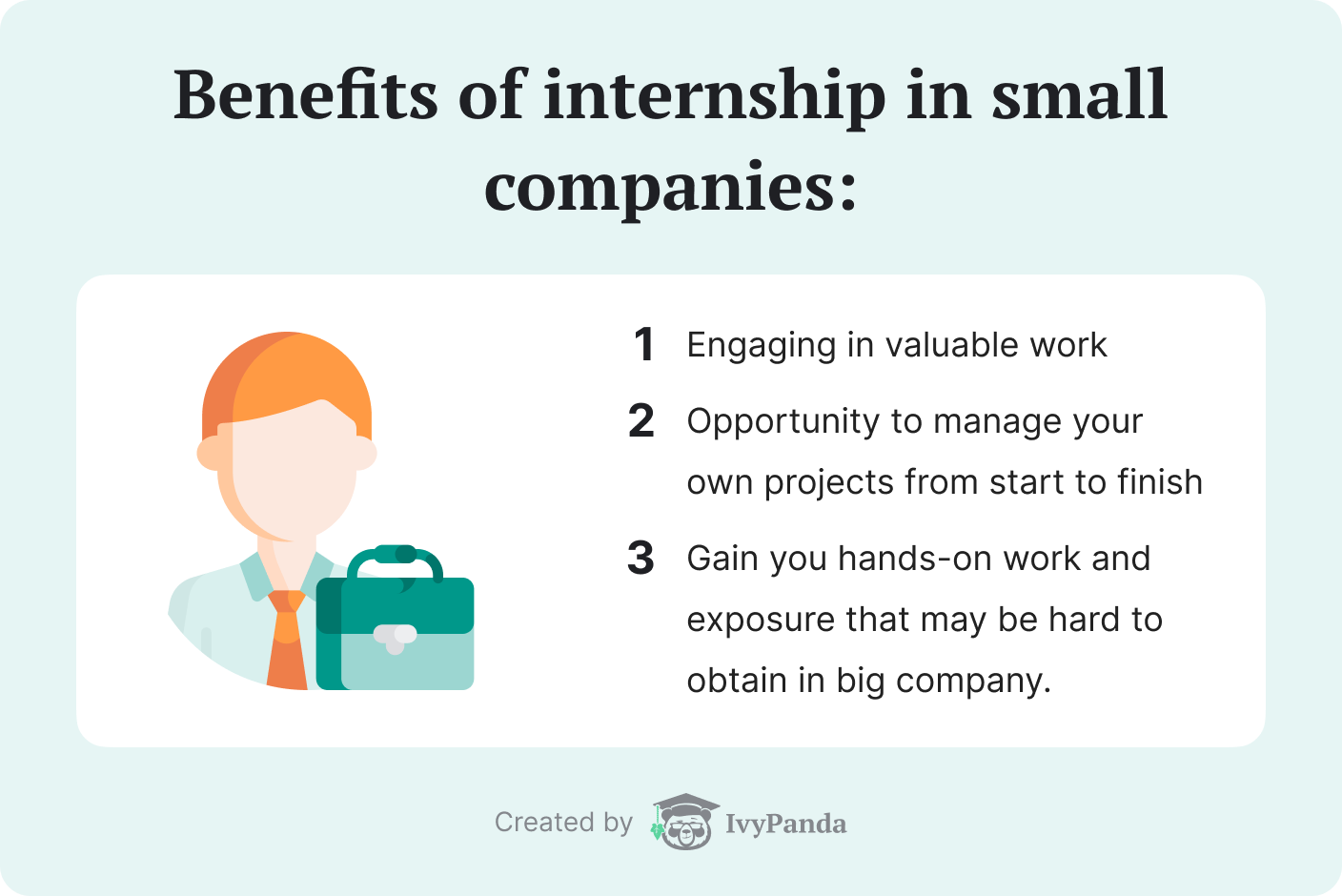 By the way:
Have you found your next summer internship? Or are you perhaps searching for one of your first student jobs?
Then why don't you check out these sites?
This website offers thousands of student internships. Filter the search results by a particular field, city, company, etc. and apply to your preferred firm.
Indeed is a great search engine where you can find your first work experience, internship, or even full-time job. All you need to do to start is fill in two fields. Moreover, you may upload your CV so that interested employers can contact you directly.
This is another cool website to explore internship and job opportunities in startups around the world. You can browse positions by state or role.
Start your career with The Muse, where hundreds of employers are waiting for you. You can filter the search results by role, location, job level, and company size.
If you're looking for a summer internship abroad, you should check this website first. Here you can find tons of internships, guides, information about international studies, and more. Furthermore, if you have questions about a particular program, you may ask travelers who have already participated in it.
What are your favorite apps for students? Tell us in the comments below!