Boeing Company is the world largest aircraft manufacturer. Aerospace Support (AS) is a division of one of the two major Boeing business units. The Company has tried to cut a niche for itself by trying to prove itself the market leader in provision of support or sustenance services to airplanes, throughout their life cycle. It should be understood that the support life cycle phase of a plane usually reaches when a plane has already been sold, delivered and already in use by customers.
The products of Boeing Company in this support system includes modification; training, repair and provision of spare parts to its customers. Provision of these products to the highest degree assists many customers for the reason that some of these products such as modification, though performed at a cost, may sometime be much expensive and mostly when provided by other Companies relatively to the one that sold the airplane.
Being the world largest planes manufacturer and a market leader in this sector is not a small achievement at all. To gain such success, there must be models, theories, concepts and strategic ways in which Boeing Company at large and Boeing aerospace support deploys so successfully to drive performance and be competitive within their sector. Among the concepts and strategies deployed by Boeing aerospace support, include the way in which the company makes use of the state-of-art technology.
By use of above range technology, the company has been able to provide both indisputable goods and services to their customers in a way that is unmatched by its competitors. Such advanced technology equally gives the company a strategic position in the sector, as well as facilitating improvement of its operations (Mather, 2005, P.56). Correspondingly, the company has equally been propelled to such height by the ways in which it handles it staffs and customers.
Customer satisfaction is among the factors that drive growth and profitability, and mostly in a service offering business (Heskett & Jones, 1994, P.8). The authors further notice that in order to guarantee the satisfaction of its customers, a service offering business must manage all the aspects of its processes that affect its customer's satisfaction.
Service Profit Chain
Service-profit chain is one of the strategies deployed by Boeing aerospace support in order to remain competitive in the market space. By this strategy, the company has been able to make sure that its customers are very satisfied by the quality of services it offers. The service-profit chain works when employees' satisfaction enhances internal service quality. In return, employees' satisfaction improves employees' loyalty that enhances productivity.
On the other hand, superior output implies better external services significance for customers. Incase such a strategy can be competently implemented, Boeing aerospace support can actually benefit from improving performances and sustainable competitive advantage in the market space they occupy.
Sometimes it becomes necessary for a business to understand its level of performance and at the same time become conscious of the strength of its relationship with its customers. This aspect significantly helps a business to determine its strength and similarly the level of its customer's loyalty.
This is usually achieved through collection of customer-focused data that indicates customers' loyalty, satisfaction and the perceived value. It should be remembered that, Boeing Aerospace Support was a Malcolm Baldrige award winner in the Service Sector Category. Research on its service operations found them excellent as per the Malcolm Baldrige criteria. Continued research is key to the built in excellence in service provision at Boeing Aerospace.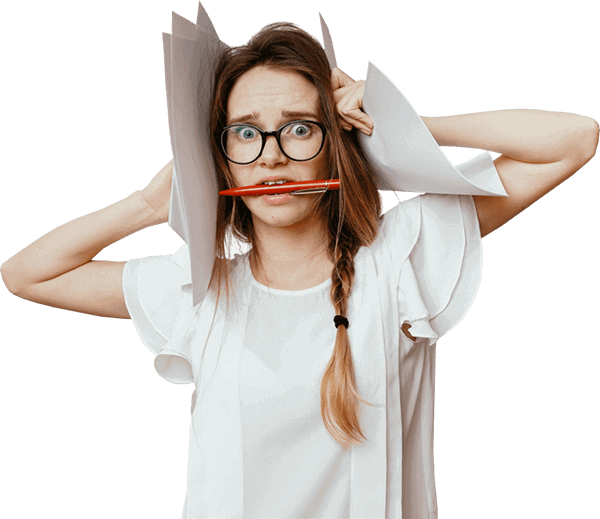 Need Anything Written?
Let's see if we can help you!
To collect data, for instance data indicating customer satisfaction with the products and services that are offered by Boeing aerospace support, surveys tailored to those specific products and services are used. The respondents are expected to provide information concerning their knowledge of the question asked. From the data collected, analysis is done and conclusive decisions reached. Such decisions include improvement on particular areas, which according to the analysis was reflected to be in need of improvement.
Customer loyalty is also established through the same way, where customers are asked questions specifically tailored for the product mentioned. From analysis of the data collected, an individual can tell whether the customer base of the company is declining or expanding.
One of the greatest strength of Boeing aerospace is its ability to formulate policies and equally create a strategic advantage by putting into operation the intent of these strategies into action (Stern, 2002, P.134). Stern further observes that through a systematic approach to planning, a company can build up and carry out key strategies to grant value added products and services.
Boeing aerospace has utilized this chance to provide value added products to their customers through it focus on performance excellence. Being a recipient of Malcolm Baldridge Award, the company has since then improved and for this reason expanded its planning framework from a simple process to a complex systematic approach.
In order to achieve the strategic objective of the business, the Company engages the entire organization. This is for the reason that all members of the company from high in the leadership echelon to the subordinate member are equally important, if the Company is to experience growth and profitability.
Total Integrated Marketing
Total integrated marketing is yet another tool utilized by Boeing aerospace support and which indeed has catapulted the company to the level it is today. The strategy involves winning and at the same time retaining customers over the long term, for the sake of business prosperity (Hulbert et al, 2005, p.45). Through this strategy, the company has been able to focus on the growth and profitability of the company. These customers form the foundation on which the profitability structure of the company is established.
In order to retain these customers, the company has to present them with the best services, not only worthy the cash they pay, but also to appreciate their loyalty to the company. Through this strategy, Boeing aerospace support has been able to maintain a fair profit over the years; this is feat that has not been met by many of its competitors. This means that in the market space that the company occupies, it has a strategic advantage compared to its rivals.
Customer Life Cycle
Once Boeing Company has sold and delivered a plane to its customer, be it a military or a commercial plane, it stands a better chance than its competitor does to tell the type of modification the plane may need in future. Additionally, the company is best placed to tell the type of training necessary for the client's staffs in order to make it possible or easier for them to handle the plane, or the repair parts the plane may need in future in case it develops a mechanical problem.
Upon realizing this, Boeing aerospace support, which is a part of the two major business division of Boeing Company, makes use of this chance to implement a strategy called customer life cycle (CLC). Organizations that implement customer life cycle as a service strategy aim at delivering lifetime value to a customer. This means that the organization focuses on a product offering that serves the customers in a lifetime i.e. responding to their characteristic across life's stages.
From this strategy, Boeing aerospace support ends up attaining a strategic advantage over its rivals, for the reason that the company is assured of continuous supply of its products such as spare parts to the customer's plane, as well as providing the rest of the services. This propels the company's sales, which eventually enhances the company profitability and growth (Coe, 2003, p. 20).
Resource Based View
The way resources are applied in a company or organization is of paramount importance. Internal capacity of an organization is determined by the kind of resources at its disposal. Whether a company is to be successful in a competitive market can hugely be determined by the way its resources are applied and utilized (Norton, 2000, p.76).
In order to overcome this predicament, Boeing aerospace support has systematically applied a theory called Resource Based View. According to resource based theorists in strategy, companies can establish a competitive advantage based on how they build resources and apply the same resources towards organizational goals. In order for a company to create a competitive advantage, it must not own or possess resources owned by other numerous competitive companies.
A good example of the way Boeing aerospace support has taken advantage of this theory and competently utilized it, is through technological advancement. State-of-Art Technology is one resource that Boeing aerospace Support, has managed to outdo its competitors.
To achieve such advanced technology requires a lot of money, which many companies cannot raise. This implies that through such elaborate technology, Boeing aerospace has been able to provide products and services that its rivals cannot match, not only in monetary value, but also in Quality. Eventually, the Company creates a competitive advantage and in the process becomes the market leader.
Although it may sound obvious, employees are the main determinants of the success or failure of any organization (Godfrey, 2000, p. 219). This is the reason why, after becoming conscious of this, Boeing aerospace tried to improve the effectiveness and efficiency of their workforce through creation of conducive environment for learning.
Availability of competent staff has many advantages to an organization, in that they help execute obligation with a lot of professionalism and competency. Similarly, such competent or high trained staffs will enable the company reduce unnecessary cost of operation caused by redundant mistake and errors. Staff training will therefore enhance competitive advantage in a Company.
Boeing Company believes that high skilled employees stand a better chance of enabling the company to achieve both its short and long-term goals. In this perspective, the company has hugely invested in education, training and development of it staffs. This investment by Boeing includes a charitable tuition support program and a number of distinctively tailored programs. There are a number of techniques in which it staffs are trained.
The company implements the formal system where test are given after the end of a lesson in order to reinforce learning (Griffin, 2007, p.167) Similarly, there is some online training where a person is given a lecture and afterward provided with a test to check his understanding.
Finally, to those who successfully complete the course they are issued with a certificate from the company reflecting what someone was trained on, as well as the grade that the trainee attained. A number of advantages ensue from this type of training. Boeing Company after successfully training a person usually retains that staff and in many cases, such a person is promoted or receives a higher income. Incase such a program is well managed it is capable of delivering outcomes that sustain performance enhancement and a spirited advantage.
The Current business environment has become so unpredictable and sometimes very volatile for a business to flourish. This tendency has heavily been because of world economic shock that has affected businesses worldwide regardless of their sizes or monetary worthiness (Takahashi, 1987, p.45). Takahashi in addition observes that it is in this perspective that only those businesses, which are adoptive to changes, will overcome such economic turmoil and other volatile circumstances that may face businesses in the near future.
Having equally experienced the same hardships and yet be able to maintain it number one spot as the world leading plane manufacture, Boeing company in general and Boeing aerospace support must be strategically strong compared to their competitors on matters pertaining changes (Kotler, 1982, p.234). Among the strategies that the company could have taken advantage of, is their ability to adopt rapidly when faced with changes in condition.
In case of changes in their customers' demand, the company is well versed with the appropriate technological knowhow, which gives it a spirited advantage compared to its opponent. In most cases, one will realize that the opponents to Boeing Company are mostly incapacitated in some fundamental areas like finance, which makes it completely impossible for them to mount any competition that can actually challenge Boeing aerospace support.
Key Success Factors
It is important for internal managers and external investors to be aware of how a business organization is likely to perform in both the medium and in the long-run (Parmenter, 2010, p.34).
Parmenter further notes that some of the reasons why an internal manager may wish to know how a business is likely to operate both in the middle and in the end, may include their desire to make the necessary amendments to prevent chances of the business incurring any loss. Similarly, the manager may also be tempted to know the areas that need strengthening in order to enhance the company generate more revenue.
On the other hand, an investor may wish to be acquainted with information on the performance of a Company in order to be able to make a rational decision entailing whether to really invest his money on that particular company or shift his mind and invest on a more lucrative company. Boeing aerospace has been able, for a long time, to realize profitability in the course of its business operations, as a result of being able to assess the chances of a particular venture becoming successful or not in the near future and in the long run.
The whole process can be summarized as identifying the key performance indicators or the key factor that are likely to determine success. Boeing Company in general and Boeing aerospace support in particular have applied key success indicator identification as a strategy thus recording such immense success against their opponents. Through identifying the success factors in an industry or during given times, the company has been able to create a competitive advantage over its opponents.
Value Creation
Many companies rush to drive growth at the expense of value creation. This is however not the right way of operation and mostly when an organization is expecting long-term growth. Through creation of value, a company is not supposed to be anxious on the issue of growth. Growth comes automatically after a company has given value development the first priority. Once a company has attained value growth, it means that its customers can now afford to enjoy the quality of products they have been yawning for (Elsdon, 2003, p.54).
Putting value creation first gives companies several advantages over their rivals in driving for cost-effective and sustainable growth. A thriving value creator by no means suffers from a capital deficiency (Fernandez, 2002, p.76).
Fernandez additionally states that they can generate enough capital internally or draw the capital they have need of from the market, which constantly keeps on looking for a lucrative investment possibility. Companies that put value creation first will over time create a group of managers who possess higher standards and better capability than their opponent does.
In order to rank first in the world, Boeing Company has adequately over time produced goods and services that have value. This has been experienced following the inexhaustible demand of its products by variety of customers the world over. The planes made by the company could not be as marketable as they are today, had they had no value in them.
The creation of value by Boeing aerospace is one of its strategies which though has been developed over time has been able to facilitate the company to create a competitive advantage over its opponents. Similarly, Boeing aerospace Support has equally provided services and products with value, and that is why they have cut a niche for themselves as the market leaders.
In the course of provision of its services, Boeing aerospace find it noble to have a more interactive affiliation with their clients, so that the customers do not feel left out in the progressing function or operation. For example, in case of modification and training, the company will perceptibly make use of a physical environment in which the service development is progressed. This physical environment will enhance the interactivity between the company and the customers' attainable (Rao, 2004, p. 35).
Servisescape
A servicescape is defined as the environment in which the service is bought collectively and in which the seller and customer interact, collective with substantial commodities that makes easy the performance or communication of the service. This theory has for a long time been competently used by Boeing aerospace support and has actually enhanced the relationship between the company and its customer.
This has equally boosted the loyalty of the customers to the company a matter that has made it possible for Boeing aerospace to create a competitive advantage over its rivals. In case a company take advantage of such a theory and competently manage its affairs as stipulated, it will produce outcomes that support performance improvement and competitive advantage.
Serqual
It is possible for a company to experience some service gap between the organization and its customers (Switalski, 1990, p.156). In this case, the service gap could have caused some damage already to the company before it is realized. In order to avoid such future occurrences, Switalski further observes that some companies make use of SERQUAL, which is a survey tool that is well demonstrated and extensively recognized.
Once the service gap are recognized SERVQUAL can once again help the company to prioritize those gaps in term of the impact they may have on the quality of service provided by the company. The same instrument will also assist the firm in knowing the cause and how the gaps have really existed there.
Boeing aerospace has been able to competitively deal with its opponents through utilizing services provided by this instrument. In the end, the instrument has helped the company to avoid incurring preventable losses similar to its rivals for the reason that most of the time it will be aware of such incidences that causes such great loss to incur. This practice has enhanced the company chances of delivering results that sustain performance enhancement and competitive advantage.
Conclusion
From the report on Boeing aerospace above, it is in order to state categorically that mounting a competitive force that can drive a company to number one rank in the world is not a simple feat. Similarly, in order for a company to drive its efforts in trying to clinch the market leader stature equally need a lot of patience and other valuable information and resources that your fellow competitors may not so easily attain.
Boeing aerospace has achieved all there is for a company to achieve. Following the procedure in which the company has travelled however, it is correspondingly important to state that the company has had quite a great deal of patience and a mountain of work to propel its effort for such a stature.
Reference List
Coe, J., 2003.The Fundamentals of Business-To-Business Sales and Marketing. McGraw-Hill Professional: New Jersey
Elsdon, R., 2003. Affiliation in the Workplace: Value Creation in the New Organization. Taylor & Francis Publishers: New York.
Fernandez, P., 2002. Valuation Methods and Shareholder Value Creation. CIPD Publishers: London
Godfrey, P., 2000. Doing It Differently: Systems For Rethinking Construction, Thomas Telford: London.
Griffin, J., 2007. Behind The Logic. Cengage Learning Publishers: New Jersey.
Heskett, J., L., and Jones, T., O., 1994. Putting Service -Profit Chain to Work. Harvard Business Review: Massachusetts
Hulbert, J., M., Capon, N., & Piercy, N., 2005. Total Integrated Marketing: Breaking The Bounds Of The Function. Kogan Page Publishers: New York.
Kotler, P., 1982. Marketing For Non-Profit Organization. Prentice Hall Publishers: New York.
Mather, D., 2005. Capabilities for Strategic Advantage: Leading Through Technological Innovation. Palgrave Macmillan: New York.
Norton, W., 2000. The Resource-Based View: An Empirical Assessment Of The Joint Influence Of Distinctive Competencies And Functional Strategies On Firm Performance. UMI publishers: Louisiana.
Parmenter, D., 2010. Key Performance Indicators: Developing, Implementing, and Using Winning KPIs, John Wiley & Son: New Jersey.
Rao, R., M., 2004. Service Marketing. Pearson Education: New Delhi.
Stern, N., 2002. A Strategy for Development. World Bank Publication: Washington
Switalski, D., 1990. Servqual: a Test of Structure and Application. University of Florida: Florida.
Takahashi, N., 1987. Design of Adaptive Organizations: Models and Empirical Research, Springer publishers: New York.