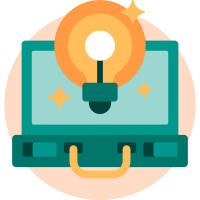 Free Business Essay Examples & Topics
If you are studying law, economics, finances, or management, the chances are that you will have to write a business essay. It is a fairly standard assignment encountered at a school or college level. Thus, every student should at the very least know the basics concerning this particular phenomenon.
What is business? Everyone has a vague understanding of the term, but there is also a specific definition. A business is a commercial, professional, or industrial organization involved in entrepreneurship. It is not necessarily motivated by financial gain – a charity can also be a business. The nature of business refers to its operations, its mission statement, and the type of service or product it provides. The organization's size can range from sole ownership to large multinational conglomerates.
Our experts have selected some business essay examples for you to check out so that you won't struggle with your task. Besides, in this article, you will find advice for writing these papers. You will see how to organize your work best and which elements to include in your essay.
How to Write a Business Essay
In this section, you will see the top recommendations for starting a business essay. The tips here are of most use for argumentative and persuasive writing assignments. These are the most popular styles for essays about business.
1. Pick a topic or analyze a given one.
If you're free to choose one, select a topic that you find intriguing. Identify a relevant central idea to discuss. When writing an essay on an assigned topic, determine the exact question that needs to be addressed. Double-check the essay format that you have to follow.
2. Research and take notes.
Examine the topic to get a better understanding of the specific field. After identifying a central idea of the business essay, search for the information relevant to your paper. There are plenty of data available online. Yet, books and journals from your local library are also great resources. While researching, note all the useful sources to find them again later.
3. Create a reference list.
In most essays on business, you'll have to illustrate your points and provide credible sources. Thus, collect the bibliography to indicate all the required citations. It's a good idea to compile the references before you begin writing. This way, you won't have to rush to get it all together at the end.
4. Write a thesis statement and create an outline.
Just like any successful organization requires a business plan, your essay requires a solid outline. Create your objectives and formulate your thesis statement around them. Ensure that your points and supporting evidence correspond directly to your central idea.
5. Revise and edit.
Most school and college students don't bother to double-check their academic works once they are done. However, only with revision and editing will your essay truly achieve success. Check for grammar mistakes and the flow of your sentences. Ensure the logical order of your analysis. If anything sounds off, better to change it before submitting it.
Even after reading these steps, you may still be at a loss as to how to write a business essay. Examples of works written by other students can help you analyze relevant ideas. You can peruse the ones we have provided underneath the article.
Business Essay Outline
In the previous section, we mentioned that you need to create an outline for a successful paper. Thankfully, most essays have the same general structure they follow. We will analyze it in more detail below.
In essence, a business essay structure consists of the following:
1. Introduction. It is the place for you to explain the general idea behind your topic. This is also where you will provide a thesis statement. In the introduction, you will have to identify the central elements of the essay. Make sure you establish communication with the reader.
2. Background. You will always want to clarify specific terms or concepts essential to your audience. Thus, provide relevant definitions and context in your introduction or separate paragraph if your task allows it. For example, most people probably know what leadership is but will struggle to understand social responsibility. If you are writing a case study, important background information is necessary to include in your essay.
3. Main Body. Using your selected sources, create a detailed analysis of the topic. Make sure to incorporate:
Arguments in favor of your position.
Examples as evidence to support your claims.
Counterarguments as evidence that you've examined the topic from different perspectives.
Don't forget to include quotes and citations from relevant sources. These will provide credibility to your research.
4. Conclusion. In your last paragraph, provide a concise discussion of the separate points. Re-examine your thesis statement and reiterate it in different words. Summarize your findings and make sure that they relate to the purpose presented in the introduction.
Thank you for checking our recommendations. Below, you will find business essay examples on different topics. Good luck writing your assignment!