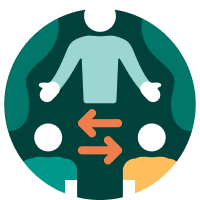 Free Business Ethics Essay Examples & Topics
What is business ethics? An essay about it can be a task in your class. For that, you need to understand the term and what it implies.
Running a successful business, negotiating a contract, or simply dealing with clients is impossible without understanding and applying business ethics and its practices. It is a study of appropriate policies that companies and employees can use. They are vital in controversial situations that involve corporate governance, fiduciary responsibility, corporate social responsibility, etc.
That's where the importance of business ethics comes from. For a company to be successful in the modern world, it should implement techniques and practices of business ethics. Customers and clients expect firms to behave appropriately. Operating this way is more than not breaking laws.
Our team came up with some tips that can help you write your business ethics essay. Additionally, you will find topics for different academic papers, and you can check our free samples.
How to Start a Business Ethics Essay
Let's start with learning the basics of a business ethics essay. Here we will explain how to approach such a type of academic paper.
First of all, you need to see how this essay will differ from other assignments. That's why we've prepared a step-by-step plan for you:
Pick an idea.
As you can imagine, you need to have a solid idea. It does not have to be defined at the very beginning. However, you need to know what direction you want to take. You need to come up with an assumption that you will later develop in your essay.
Research your topic.
The next step in starting your business ethics essay is to research the case carefully. The Internet, non-fiction books, interviews, business journals can become great sources for your paper.
Take notes.
While doing your research, you should always write down key information. It will ensure that you will not miss any vital data and keep track of good thoughts.
Craft a thesis statement.
After you've conducted your research, the next step is to explain your message and position. A thesis statement usually appears at the end of your introductory paragraph.
Think of your introduction.
After step number four, when your thesis statement is ready, you can develop your introduction. It has to catch readers' attention and adequately introduce the topic of your essay. Additionally, think about the way it can be connected with your conclusion.
Outline your essay.
One more step before writing is organizing your text. Like any other academic paper, an ethics essay follows a structure. It consists of an introduction, body, and conclusion. The opening and the closing take about twenty percent of the entire article, and the rest eighty percent is left for the body.
17 Business Ethics Essay Topics
Now that you know how to start your business ethics paper, we've prepared a list of seventeen topics for your assignment. They can help you compose a fantastic essay about business ethics or use them to inspire your homework.
The topics are 100% original, so you can freely use them as your own:
Raising the minimum wage for minorities.
Issues with child labor.
Analyzing Uber's business behaviors

.

Is capitalism good or bad today?
How does social responsibility connect with business ethics?
Can moral principles guide business decisions?
Ethical issues in business law.
Advantages and disadvantages of Confucian business ethics.
The role of ethics in purchasing decisions.
Ways to eradicate unfair treatment due to race or religion at a workplace.
Walmart business ethics and ethical standards.
Social media in business ethics.
Ways to reduce business's environmental impact.
Concept of corporate social responsibility.
CSR trends in 2021.
A balance between profit and CSR.
Ethical dilemmas people face every day at the workplace.
5 Business Ethics Research Paper Topics
We also came up with five high-quality business ethics topics for the research paper. Good luck with your essay and with learning more about business ethics!
List major ethical issues that business faces today.
Kantian approach to business ethics and morality.
How utilitarianism ethics can be used in companies.
The role of ethics in international business.
Applying Aristotle's virtue ethics to business.
Thank you for reading the article till the end. Do not hesitate to share it with your peers who may need our tips or topics. Now, you can also look at our business ethics essay examples below.