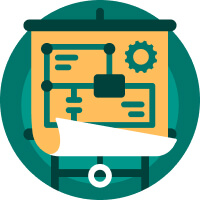 Free Strategic Management Essay Examples & Topics
Every business and organization has set goals. The distribution of resources to achieve them is referred to as strategic management. It is an area with many elements to it, such as competitor analysis and planning.
The benefits of strategic management aren't only financial. Setting long-term and short-term goals helps create a vision of a future for the business. In other words, it is the direction in which an organization is headed. Proper and timely strategic management can help significantly improve performance and profitability.
In this article, our experts have gathered topics and essay questions on strategic management. They will help you start and finish your assignment. Under the article, you will also find strategic management essay samples written by students like yourself.
There are different reasons why strategic management is important. It's a shame that plenty of first-time business owners neglect to address future plans and ideas. Failing to set long-term objectives leaves a company without focus. Strategic planning helps not only find direction but also compare the business against its competitors.
The world of the 21st century is fast-paced and ever-changing. A business needs to be able to survive in new environments and plan for sudden changes. Being prepared can result in an organization discovering new opportunities and give it a competitive advantage.
A business has limited resources. Thus, it needs to have a clear idea of where they're being allocated. Wasting time and effort will result in setbacks. Effective leadership involves implementing specific policies and management practices that clearly outline the framework to be followed.
Finally, a business without a mission is a business without a drive. There has to be an underlying assumption about the focus and nature of an organization. Understanding the company's mission allows both the owners and the employees to know where they're headed.
9 Essay Questions on Strategic Management
Writing a strategic management essay, you may encounter or seek essay questions. Using them helps narrow down the scope of your work and focus your body paragraphs.
We came up with some ideas for you right here:
How can a business conduct competitor analysis?
Explain what competitor analysis is. Discuss competitive intelligence and competitor research. What are some of the ways this study can be conducted, such as the competitive profile matrix?
What are some of the most effective strategic management techniques for establishing future objectives for small businesses?
Mention some useful methods in the process of strategic management. For example, talk about the SWOT or the Growth-share matrix. Which tool is the most effective in establishing goals for a small business?
Are internal and external analyses similar?
Outline the main components of internal and external analyses. Compare and contrast the concepts. What are the goals of conducting these types of studies?
How does strategic control differ from other types of management control?
Define the concept of strategic control. What are some other strategic management examples? Compare and contrast them. Mention that strategic control accounts for uncertainty and doubt.
How can a business ensure a successful merger using strategic management?
Describe the meaning and the process of a merger. Note the challenges that can arise during this process. Analyze the different ways of ensuring success, such as integration strategies.
What is the difference between strategy implementation and formulation in marketing?
Elaborate on the key elements of strategy implementation and strategy formulation. Compare and contrast them. Explain how these concepts would be executed in the context of marketing.
How do global businesses conduct effective strategic cost management?
What is the process of strategic cost management? Evaluate some of the techniques global businesses might use, such as target costing. Provide real-life examples.
Why would a business want to conduct internal and external R&D?
Explain what R&D is and how it relates to strategic management. Contrast external and internal R&D. Describe the reasons why combining the two is beneficial.
What tools can a business use to ensure that its goals and objectives are being met?
Explain different types of objectives a business might set. Show some of the strategic management tools that can evaluate performance, such as the Balanced Scorecard. Which of these tools is most effective?
21 Strategic Management Assignment Topics
While using questions is effective, sometimes they can distract you from writing your best essay about strategic management. If this sounds like you, then we have something else to offer. Below, we have gathered some ideas for you to explore. Besides, you can use our very title generator – it will create a topic for you automatically!
Check these strategic management topics:
A discussion on the difference between horizontal integration and vertical integration.
How can a business achieve a competitive advantage in its niche?
The effectiveness of PEST and SWOT analyses in strategic management.
Dell – a strategic management case study of low-cost manufacturing and supply chain organization.
An analysis of the long-term benefits of sustained strategic planning.
The difference between business-level, corporate-level, and global-level strategies.
How can strategic management lead to effective conflict resolution?
The advantages and disadvantages of horizontal integration.
What role do the stakeholders play in strategy implementation?
An evaluation of the steps of the AFI Strategy Framework.
How businesses adjust when set objectives aren't being met.
A case study of Walmart's strategic management and vertical integration.
The factors to consider during the process of strategy formulation.
A study of the Strategic Management Journal: its impact on the universal principles in strategic planning.
What are the limitations of strategic management?
A breakdown of the strategic management process: key components.
How do businesses choose what type of vertical integration to implement?
Porter's 5 Competitive Forces and the creation of market opportunities for new businesses.
A study of the critical assumptions of the Research-Based View.
The benefits and limitations of Ansoff's Matrix in strategic planning.
A critical evaluation of the VRIO framework and its role in strategic management.
Thank you for reading! We hope that these ideas will further inspire you in your strategic management assignment.
Writing an academic paper is always hard work, so we wish you the best of luck. If you still seek a little more guidance, check out our strategic management paper examples below. And if you don't have the time for that, use our online summarizer to shorten them!