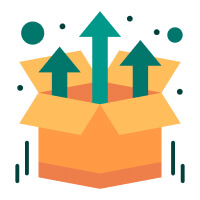 Free Product Marketing Essay Examples & Topics
Product marketing is the process of taking a product and launching it into a market. However, in practice, there are several different steps that that entails.
Product marketers have to understand the product and the customers that it will reach. This is usually done in five phases. The first step is discovery, where specialists conduct research. The next stage is planning: the team comes up with an effective marketing strategy. It is followed by definitions, where the customers are identified. Then it is time for the preparation stage, where campaigns are developed. Finally, the product launches, and it is time to monitor it to ensure its growth.
In this article, our IvaPanda experts have broken down how to write a successful product marketing essay. We listed some advice on how to describe any item that needs to be marketed and sold. Furthermore, on the page, you will also find product essay examples.
Product Essay: Writing Descriptions 101
To sell a particular product, you have to advertise it effectively. If you are studying marketing, you are very aware of that fact. However, you should also be mindful of writing a clever description of the item you're advertising. An accurate and complete product description leads to the selling of a product. Essay examples analyzing such advertisements can be found below. Here, we will explore how to describe a product correctly.
Here are some ground rules:
Determine your audience.
Before you can begin selling your item, you need to know to whom you're selling it. Promoting a product cannot be accomplished without identifying your target audience. To do this, you need to get into the heads of your customers. Think of their interests, why they want your product, which features they would pay most attention to.
Think of the product's benefits.
With your buyer in mind, imagine what parts of your product are of the utmost importance. This will be the basis for your product promotion. Your audience needs to know how you can improve their lives. Mention the quality of the product and its unique selling point.
Try a story-telling technique.
The days of personal selling door-to-door are over. Yet, you can still try to appeal to your customers. Their emotions will still influence their purchase, so try to call to them by being as precise as possible. Mention all the features that will be relevant. Ensure that you allow them to visualize their experience with the product.
Work on the wording and tone.
Your sales letter needs to sound convincing but not overbearing. Try being as natural as possible in your wording, as though you're working retail and selling the product face-to-face. At the same time, don't shy away from using powerful words. Make sure your phrasing will elicit a strong emotional response from your audience.
Make sure it's easy to skim.
In the day and age of social media, people are surrounded by information. There isn't enough time in the world to absorb it all. So, ensure that your description is easy to skim. Keep your introduction and conclusion short, use bullet points, and break your text into paragraphs. Our summarizer tool can help you see your essential arguments.
Add keywords and images.
Remember to review your text to check that it is optimized for search engines. After all, that is how most people will stumble upon it! Make sure to add decent, quality images that capture your product design. They are just as important as the full item description.
How to Write an Essay about a Product
Even if you have read through different examples of essays about products and marketing in general, you might still have questions. For example, how do you create a correct paper structure? What is product-market research? Should you include it in your essay? In this section, see how to start your marketing essay.
Here are some tips on how to write an essay about a product:
Introduce the product. This is the stage where you develop a relationship with your reader. Show your audience that you understand them and start to familiarize them with your item. They don't have to know the history of the product development – just the context.
Address the problem. In other words, formulate your thesis statement. Think of an issue that you could describe. Or consider ways to improve your product. You can approach this through tools such as marketing mix. Our thesis generator can help you formulate it.
Describe the product in question. In the body of your essay, you need to capture the essence of your item. You can think about it in terms of a product launch. How do you sell it to the customers? Be specific, and don't forget who your audience is.
Evaluate the product's features. Imagine what kind of service or benefit your readers might receive from it. Don't forget to mention key details. For example, imagine you're talking about a local product. Acknowledge a few different alternatives available on the market to validate your research.
Conclude your assessment. To round up your essay, deliver your final verdict on the product. Mention whether you think the price-to-quality ratio is worth it. Your product essay has to be valuable to those who read it, so be candid and thoughtful.
Thank you for reading! We wish you all the best with your paper. Now, you can proceed to read our examples of essays about product below.