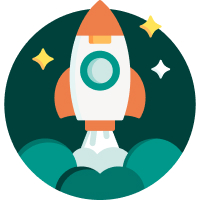 Free Entrepreneurship Essay Examples & Topics
In the course of your studies for a degree in management, marketing, finance, or MBA, you can be asked to write entrepreneurship essays. Those who tried it know how challenging it is to compose a convincing and fact-based paper about business.
The entrepreneurship subject essay requires you to carry out thorough research. Then, you'll have to arrange the findings to substantiate your opinion wisely. It shall be engaging for the reader. Usually, your purpose is not to inform but to explain your view on an economic phenomenon.
Entrepreneurship is about calculating one's chances for success. It aims to establish a business opportunity and avail of it. In most cases, it involves product or process innovation. Thus, the importance of entrepreneurship essay consists in training your business thinking. It develops a habit of using subject-specific terminology and theories.
This article is your way to a perfect essay about entrepreneurship subject. Our team has prepared a guide and a list of topics for you. Yet, we know that for many students, the most challenging thing is to start.
You can rely on the following steps while working on your paper:
Pick or create a topic. The best essays focus on a narrow problem. Pick an idea that offers solutions or specifies how the reader can relate. Convey it all in your topic.
Research thoroughly. Good preliminary research will prevent you from discussing stale news. Look for currently topical issues that many people face.
Write an introduction. It is the most "selling" part of your entrepreneurship essay. Provide background information about the problem you are going to explore. Why did it arise, and who was affected?
Work out a thesis statement. This sentence contains the central message of your writing. Specify your position on the narrow topic. For example, "Employee turnover is not always a negative thing."
Develop an argumentation. Make a list of all arguments that support your position and a few counterarguments. You will refine it when writing the main body. Include only the vital ideas and examples in your essay on entrepreneurship.
Think of a conclusion. Mind that your readers will remember this paragraph most of all. What were the central ideas of your work? Summarize your arguments and restate your thesis with a development.
Come up with an engaging title. It should make the readers want to keep on reading your text. An entrepreneurship essay title should reveal the problem you are going to discuss.
15 Entrepreneurship Essay Topics
To write a successful essay, you'll need engaging topics on entrepreneurship. A good idea inspires you and gives a substantial reason for discussion.
Here we have collected the best entrepreneurship topics for your essay:
Is becoming a successful entrepreneur an inborn quality or a developed skill?
Is it efficient to unite researchers and entrepreneurs into one organization?
Is contemporary entrepreneurship possible without online marketing?
How can creativity make your business more identifiable?
Does a model of economic development help entrepreneurs to achieve their goals, or does it limit their imagination?
What are the psychological causes that urge entrepreneurs to seek profit?
What are the reasons that spur the growing expertise of individuals in business issues?
Which factors can bring entrepreneurship to bankruptcy?
How could governments incentivize individuals to become sole entrepreneurs?
What are the leadership characteristics of successful entrepreneurial management?
Does gender influence a person's skills in entrepreneurship as a career?
Is it better to have a small enterprise or work for a large corporation, provided that the salary is the same?
Compare the approaches entrepreneurs who start only one business and those who invest in multiple enterprises.
How can MBA help you to become an entrepreneur?
Analyze the path of a successful entrepreneur and suggest what could be improved.
5 Entrepreneurship Essay Questions
Your college or school professors can give you detailed essay questions. They direct your thought to make sure you do not diverge from the central idea.
Here you can check a list of entrepreneurship essay questions:
In your opinion, is there a moment when an entrepreneur should stop expanding their business? Small business is easier to manage, but it provides less revenue. Big enterprises earn more but bring their investors to more serious risks and more significant expenses. Substantiate your point of view.
What makes a successful business plan? Is it more important to calculate the economic feasibility of the future enterprise or predict the reaction of the target audience? Give examples of both approaches.
Explain the concept of entrepreneurship. The essay should synthesize different formulations of prominent economists and sociologists. Make up your explanation of the term based on your synthesis.
What can be done to avoid cutting the expenses of an enterprise? Staff reduction, renting smaller premises, and cutting salaries usually have negative aftermath. Are there any universal ways to make your business survive a recession?
Imagine you are looking for a business partner. Which questions would you ask the candidates during the interview? Are there any traits you would look for? What kind of behavior would immediately tell you it is the wrong person?
Thanks for reading the article! Below you can find sample essays about entrepreneurship illustrating the structure that we have described above.