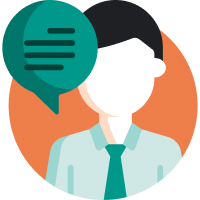 Free Business Communication Essay Examples & Topics
Business communication is an exchange of information, opinions, and ideas. This process can occur between people within one company or outside it. It can be intentional or unintentional, verbal or nonverbal, internal and external. Internal communication takes place in one organization and can be upward, downward, or linear. External communication involves a company's interaction with sources outside it.
It's all you need to know on the basic level, yet the concept is far more complicated than that. With such a variety of topics, a student who needs to write a business communication essay has multiple choices.
Your goal is to decide what exactly you can discuss for a few pages of an academic paper. Devote some time to self-reflection and find what interests you the most regarding the concept. Then, picking one idea will come naturally to you.
In this article, our experts have prepared business communication essay topics and a small writing guide. Use our guidelines and then check the free samples below.
How to Write a Business Communication Essay
Let's start with a short guide on how to start and finish an essay about business communication. Take a look at this table — it explains the main steps of your future work.
Choose a topic. You can pick one topic from our article or think about an aspect that interests or concerns you.
Research and take notes. Choose a company and research all the methods of communication it uses. They may include marketing, public relations, or advertising. Search for some data such as case studies or statistics as well.
Plan and outline. Decide what your essay's objective is. Then note the arguments that support it. You might also need some counterarguments and examples.
Introduce and state your topic. In the introduction, write what the essay is about. But don't uncover all the information. Try to interest your readers by asking a question or making a bold statement in your thesis.
Provide arguments and examples. Use the points from your thesis statement for each of the body paragraphs. Make sure that you mentioned everything you need. Don't forget to start each section with an introductory sentence and to finish with a concluding one.
Conclude your paper. To make a logical conclusion, restate your thesis statement and summarize the main points of your essay.
Cite your sources. Create a bibliography section to refer to the sources you have used in the research. Check what citation style you need to use. The most popular are Chicago, MLA, and APA formats.
7 Business Communication Essay Questions
Essay questions in any final exam or homework make it clear to the student what to write about. Thus, they indicate the direction of work and how to explore the topic. In this section, we have provided some examples.
You can use the following business communication essay questions as prompts for preparation for homework or examination:
Public speakers who represent the companies they work for have to work on their body language as well as on the content of the speech. Describe the influence of non-verbal delivery on the efficiency of communication.
People argue if face-to-face communication is more effective than the online option during negotiations. List and describe the advantages and disadvantages of face-to-face communications.
The demand for business degrees has drastically increased during the last 20 years. Show how education encourages improvements in business communication.
Some companies stopped using strict rules when it comes to employee's clothes. Evaluate and analyze the importance of following a dress code in a company during business negotiations.
Companies might harm not only nature but also human bodies when they focus on cheap product development. Explore the social responsibilities of fast-food chains.
Nowadays, voice messages and video calls are as essential as e-mails or text messages. Compare the effectiveness of verbal and nonverbal online business communication.
Helping to build healthy relationships between employees is one of the key tasks in the human resources department. Prove that effective internal business communication plays an essential role in a company's success.
15 Business Communication Essay Titles
In addition to detailed writing prompts, we have prepared 15 more ideas for your paper on business communication. You can use them for your assignment or inspiration.
So, here are 15 more business communication essay topics:
Changes in business communication due to globalization.
The cultural differences between business communication in the United States and Europe.
Emotional control as an essential factor in business communication.
The key factors of effective business communication in multinational companies.
Starbucks business communication model.
Business communication tools in advertising and marketing.
Business communication trends in Asian countries.
The significance of written communication in business.
The vital factors that determine the success of cross-cultural communications.
Types of business communication in human recourses management.
Sales and marketing communication in the AI sector.
The most effective communicative skills for non-native speakers in business negotiations.
The communication tools that are not efficient in the business environment.
Nike organizational communication strategies.
The role of conflict management in business communication.
Thanks for reading! Now check out the business communication essay samples below to fully understand the format and concept.