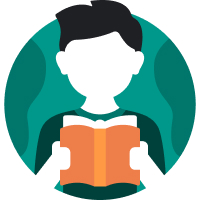 Free Comparative Literature Essay Examples & Topics
Comparative literature explores the relationship between works of fiction of different cultures and times. Its purpose is to establish the connection between specific genres, styles, and literary devices and the historical period. At the same time, it provides an insight into the meaning hidden between the lines of a given text.
What is a compare and contrast essay when it comes to literature? It's still an academic paper that requires specific methodology and subordinates to conventional rules. Mind that only the pieces that have something in common are comparable.
And this is where all the challenges start. It is not always clear which works can and should be compared. Which aspects should be considered, and which could be left out? The structure of a comparative essay is another stumbling rock.
For this reason, our team has prepared a brief guide. Here you will learn how to write a successful comparative literature essay, and more importantly, what to write in it.
How to Write a Comparative Essay
Comparative literary analysis requires you to know how to correlate two different things in general. So let us start from the basics. This section explains how to write a comparative paper.
A good comparison essay structure relies on two techniques:
Alternating or point-by-point method.
Using this technique, you dedicate two paragraphs for each new comparison aspect, one for each subject. It is the best way to establish similar and different features in two novels. Such comparative analysis works best for research, providing a detailed and well-structured text.
1st Body Paragraph: Social problems in Steinback's works.
2nd Body Paragraph: Social problems in Hemingway's works.
3rd Body Paragraph: Psychological problems in Steinback's works.
4th Body Paragraph: Psychological problems in Hemingway's works.
5th Body Paragraph: Interpersonal problems in Steinback's works.
Block or subject-by-subject method.
This approach means that you divide your essay in two. The first part discusses one text or author, and the second part analyzes the other. The challenge here is to avoid writing two disconnected papers under one title.
For this purpose, constantly refer the second part to the first one to show the differences and similarities. You should use the technique if you have more than two comparison subjects (add another paragraph for each next one). It also works well when there is little in common between the subjects.
1-3 Body Paragraphs: Description of rural labor in Steinback's works.
4-6 Body Paragraphs: Description of rural labor in Hemingway's works.
Depending on the chosen structure, you will formulate a thesis, distribute the arguments and supporting evidence. You can consult the possible options in our comparative literature essay examples.
How to Compare Literary Pieces
Let us move to the main point of this article: the comparison of literature. In this section, we will discuss how to write an ideal essay in this format.
We suggest you stick to the following action plan:
Choose literary works to compare. They should have some features in common. For example, the protagonist faces the same type of conflict, or the setting is the same. You should be familiar with the works well enough to find the necessary passages. Check the comparative literature examples below if you struggle with the step.
Select the topic, thinking of similarities. The broader the matter, the more challenging the writing. A comparative study of the protagonists in two books is harder than analyzing the same theme that appears in them. Characters may have little in common, making the analysis more complicated.
Find both differences and similarities. Once you've formulated the topic, make a list of features to compare. If the subjects are too different, choose the block method of contrasting them. Otherwise, the alternating technique will do.
Formulate a thesis statement that has a comparative nature. It should convey the gist of the essay's argument. Highlight the relationship between the books. Do they contradict, supplement, develop, or correct each other? You can start the thesis statement with "whereas." For example, "Whereas Heathcliff in Wuthering Heights and Darcy in Pride and Prejudice are full of pride, this trait leads them to different troubles."
Outline and list key elements. Depending on the expected length of your essay, select three to six comparable aspects. Then, plan in what order you'll present them and according to which technique.
Link elements and write. Distribute the features among the comparative paragraphs. If you wish to prove that the books are more different than alike, start with the most diverging factors and move to the most similar ones.
That's it! Thank you for reading this article. For more examples of comparative literature essays, check the links below.