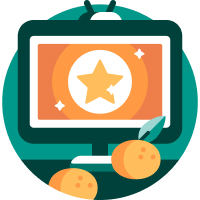 Free TV Show Analysis Essay Examples & Topics
A TV show can refer to a single episode of television. For instance, Gossip Girl has 45 minute long shows. The word itself can be used as a collective noun to describe all episodes. However, to refer to the whole TV program, people usually use the phrase "TV series." In this article, we will use the terms interchangeably.
Film and screenwriting students are more likely to find it necessary to write a TV show analysis essay. There are several ways to approach it. Some tasks require you to review the show, not to criticize it. However, most likely, you will be assigned to analyze the TV program.
You'll need to watch at least several episodes to write an essay on it. Checking at least a few of them is necessary when describing the characters, the setting, what the show is about, and what emotions it evokes.
In this article, our experts have described how you can approach the analysis and review of a TV show essay. But we will start with an analysis of terms that will be useful to you in preparation.
TV Show Critique vs. Review
Even though you might see TV show reviews and critique as interchangeable terms, there is still a difference. In the article, we will equate analysis with criticism since both types examine the work from different angles. However, a review is usually a part of such analytical essays.
In this section, we will explain in detail what are the differences between TV show critique and review:
It is an analytical paper that might be published years after the release of the show. TV show critique essays serve as an evaluation of the series. The writer can compare the series to other ones and provide an estimated effect on the viewers.
A review of the TV show is consumer-oriented and serves as a recommendation for viewing the series. They can be found in popular magazines or newspapers, while critiques – in scholarly publications.
You can look at the TV show review essay examples, as well as critique samples below.
TV Show Analysis Essay: Top Tips
To write a flawless paper, you should understand what exactly you're supposed to examine or discuss. That's why it's better to check TV show analysis essay examples and see how others dealt with the task. Besides, in this section, we've prepared some tips that can help you nail the assignment.
Things to cover in your TV program review essay:
Summary. You should at least write a synopsis of the show or give a general description of what is happening in the TV series.
Your impression. Ask yourself how the show made you feel. Did it produce any emotional response? How well were the dialogues written? Did you have to pause to understand what was happening?
Performances. How well did actors portray the characters? Were they age-appropriate? If there are too many good actors, you can focus on the main ones and describe them.
Director's other works. If necessary, you can mention other notable works of the director. You can devote a paragraph to compare his other movies or shows to the one you chose.
Here are some tips for your TV show analysis:
Provide some general information:
What's the name of the show?
How many seasons or episodes have already aired?
What are the genre and intended audience?
Talk about realism:
How real is the show?
Do the actors look like ordinary people or models?
Are their emotions realistic or politically correct for the time?
Do they portray issues that happen in real life?
Elaborate on the script:
Is it good?
If you're describing Reality TV, is the show scripted?
Do people act, and if they do, how is it evident?
How the show makes you feel?
Describe the overall impression:
Would you recommend it? Why?
What was the reason to start watching the show initially?
What were the expectations?
How did they influence your final impression of the show?
Thanks for reading! We hope this was helpful to you. In addition, you will find free essays about television shows via the links below.