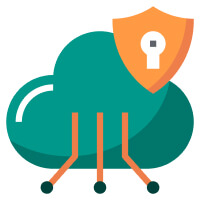 Free Cloud Computing Essay Examples & Topics
Cloud computing is the use of hardware and software off-site to store and process data. These off-site systems are not stored on a computer. In contrast, they are hosted on cloud platforms located on the Internet.
Cloud computing has become an integral part of technological advancement. Naturally, it has numerous benefits. Since it does not store information on local computers, the companies do not have to own personal IT infrastructure or data centers. Instead, they can just purchase a cloud computing service and store all the information there. Moreover, cloud computing allows easy and smooth communication and data proceeding.
To compose an outstanding cloud computing essay, you need to come up with a good idea, conduct in-depth research, and find supporting evidence. Our Ivypanda team has prepared this article that contains everything you need. Below, you will see cloud computing essay examples written by fellow students. Read them for inspiration or to find new ideas for your paper.
Relevant Cloud Computing Examples
In your essay about cloud computing, you can talk about different ways to apply this technology. In this section, we have presented a few of them that may be useful or interesting to you.
There are 3 key types of cloud computing in total:
Software as a Service (SaaS)
SaaS allows the users to omit to install the program on a computer by accessing it online. Software as Service includes file storage, backup, web-based email, and project management tools.
We assume everybody is familiar with Google services, such as Google Drive, Google Calendar, etc. It is one of the most widely known examples of Saas. Others would be Microsoft 365 and Slack.
Infrastructure as a Service (IaaS)
IaaS is a complementary computing technology to SaaS. IaaS provides an infrastructure that is needed to ensure the smooth operation of SaaS tools. This cloud technology includes servers, storage, and networking resources.
One of the examples of IaaS is Microsoft Azure. It provides backup and recovery services, hosting, etc. Another one is Rackspace that ensures data security and provides infrastructure services.
Platform as a Service (PaaS)
This is a cloud computing technology that provides virtual servers for developers to build and deploy apps. PaaS include operating systems, databases, and programming language execution environments, etc.
AWS Elastic Beanstalk and Heroku are two examples of PaaS. Both technologies serve as tools for developing apps' architecture.
11 Great Cloud Computing Topics
Cloud computing can be a tricky subject to cover. In particular, when it comes to creating academic work. Sometimes, it might be hard to start your essay writing process without having a clear idea in mind. You can trust our title generator! It will create an original idea for your technology essay.
Here, we have collected some great cloud computing assignment topics.
Advantages and disadvantages of cloud computing in small businesses.
What effect on the development of e-commerce will computerization and virtualization have in the long run?
The history of cloud computing. How did society move from knowledge discovery to its application in private and public business sectors?
What are the most crucial security issues that must be considered when moving from local data storage to cloud storage?
Risks and challenges that cloud computing could cause to the business owners.
How is information distributed in mobile computing?
The advantages of a hybrid cloud over a regular one.
What are the most effective cloud deployment models?
Load balancing algorithms that help to fasten the server discovery process and increase the website traffic.
How can open-source software protect big data?
The future of cloud computing. Will cloud storage fully replace traditional tools for data storage?
Thank you for your attention! Now you can use our ideas and examples for your work. You can now read some cloud computing essays below. To check them out faster, you can shorten them using our summary generator.