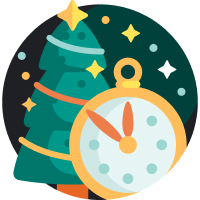 Free Events Essay Examples & Topics
An essay describing certain events that happened to you or other people is called an event essay. It doesn't matter if the situation you're writing about happened to you or not since your overall task does not change. This task can be a challenging one. You need to include the illustrative details of the event to make the readers feel like they're experiencing the event firsthand. It needs to be more than a mere description of an event and contain elements of the narrative style.
Two paper types are the most common for the task.
A narrative essay is designed to tell a story; think of it as a review of an event. It will try to persuade rather than describe a situation. Such papers are written in first-person, which is usually not acceptable for essay writing.
A descriptive essay should convey a description of an event. You can start by sharing some details of the situation, providing colorful characterizations. That is to say, you draw an illustrative picture of the event but in words.
On this page, our writers have combined a list of event essay examples on various topics. You will find the guidelines for writing papers about current situations and issues. Besides, you'll discover what events can lay the foundation for a great essay.
How to Write a Current Event Paper
Neither narrative nor descriptive essays can be simply subjective. You have to research the event you're trying to convey, not mess the facts and details. Of course, there is no way to represent an event in a completely objective manner, but fact-checking never hurt anyone.
To write an excellent event essay, follow these steps:
Step 1: Choose the event.
Look for an event that you can describe in the form of an essay. You can do that by looking at reputable news sources. Ensure that the articles you are examining are fresh and up-to-date.
Step 2: Do your research.
Start your research by reading the picked articles several times. Ask yourself questions about the events such as:
What happened?
When did the situation occur?
Where did it happen?
Who was involved?
What was the result?
Make sure not to plagiarize when you write your essay. If you use direct or indirect quotes, don't forget to include proper citations.
Step 3: Describe the event.
After you are done with the initial research, you can start by describing the event. Answer all the questions you have come up with. If you think you don't have enough information, consult other sources: documentaries, journals, diaries, etc. Present several points of view and perspectives to make your description more accurate.
Step 4: Outline your essay.
By writing an outline, you can effectively prepare your thoughts and ideas. Creating a structure is an excellent way to logically connect the information from different sources and your own story.
Step 5: Write and cite.
At this point, you have done all the needed research and outlined your arguments. It's time to create a description of the event. So, the last step is to compose it and cite your sources.
7 Current Events to Write about
If you are assigned to elaborate on current events, here are some notorious occasions happening today. We've selected a few, but there are many more that you can find.
So, here are current events to write about:
Is the US economy becoming stronger or weaker in 2021?
How will COVID-19

affect the labor market around the world?

Can China take over the world economically in the next decade?
Does international aid hurt African countries?
What sport should be introduced to the 2022 Olympics?
Can India become the next superpower in the post-COVID world?
Is racism a problem in sports in American colleges?
15 Event Essay Topics
As you could imagine, any good paper starts with a good idea. Additionally, any good idea for an event essay begins with the properly picked situation. We've selected fifteen topic ideas that are designed to inspire and encourage.
Check this list and find a perfect event essay topic:
Describe a life-changing event or experience that impacted you or your behavior in a significant way.
Tell about an experience when you overcame a fear or phobia and how it happened.
Remember a school event you are ashamed of.
Describe your experience attending a concert, a cultural event, or a festival and your emotions.
Try to think about your childhood heroes and how they changed your life.
Describe your feelings during the moment you understood someone lied to you.
Retell your experience solving a problem or a dilemma.
Recall some of the lessons you learned by helping others.
Do you remember how you found out you will have a sibling? Describe your feelings, thoughts, and how your parents told you.
Write a paper about the first time you went abroad.
What is the most famous person you have ever met, and how did it happen?
In this essay, write about a memorable event that broke your heart.
What was the saddest day of your life so far? What upset you that day?
What about the happiest day of your life? What significant event has happened?
Describe an unexpected event or a day you have felt humiliated and ashamed.
Thank you for reading the article till the end. We hope you find it helpful, and it will inspire you to write the event essay in the best way possible. Share it with those who may need our advice, and check the samples below.