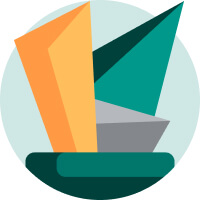 Free Art Movements Essay Examples & Topics
In your art history class, you will most definitely have to write about artists, artworks, as well as art movements, and periods. The difference between the last two can be very subtle. Art periods are more about the time when it happens. Art movements are about the intent or a shared goal. While historians define the former, the latter is formed by artists.
The significance of art movements to an artist is hard to overestimate. Individuals get inspired by different trends and incorporate various characteristics into their works.
Artists group an art movement with a set goal, particular style, and common agenda. They create publications and manifestos that declare their values and principles. They share their dreams of what their craft should be. In a way, it is a critique of what art currently is or was.
In this article, our experts have gathered key art periods and movements. You can analyze any of them in your assignment. Besides, you will learn the concepts and terminology that are significant to art movements and see free essay samples below.
Essential Art Periods
As we've already mentioned, art periods are defined by historians retrospectively. We've gathered information about them in this section. Any of the periods can become a foundation for your art movements essay. As for the idea to write about, you can let our topic generator create one for you.
Here's how the evolution of art looks like from a linear historical perspective:
Ancient Period (before 800BC)
Everything that is dated before 800 BC and before the rise of Greece is considered ancient. Yet, the cultures of the time were entirely separated. That is why ancient art usually gets categorized geographically. Each culture has its look and character. Celtic, Egyptian, African, Asian, Mesopotamian, and Pre-Columbian art is included in the ancient period.
Greek/Roman Period (800BC – 400AD)
This period in the Greek and Roman Empires focused on beauty and harmony. Most of the artworks centered around religion and human perfection. Among the prominent pieces of art are mosaics, vases, architecture, paintings, sculptures.
Medieval Period (400s-1350s)
Medieval Art can be characterized by Christianity. Elaborate patterns and the use of metals and gems are its prevalent features. Art historians can break the period into several smaller ones:
Early Christian,
Migration,
Byzantine,
Insular,
Romanesque,
Gothic.
Renaissance Period (1350s-1600s)
During this period, artists used linear perspective and Classical ideals to depict nature and beauty. Faith in the nobility of man underpinned paintings, literature, and theater. Naturally, the Renaissance period contains several art movements.
Baroque Period (17th century)
Baroque art in Western tradition coincides with the 17th century. It tried to represent infinity and had an emphasis on light and effects. It was apparent through architecture in particular. The rococo style emerged in the late Baroque period and was characterized by exaggerated ornaments and details.
Neoclassicism (17th century until the 1850s)
The neoclassical period in painting and visual arts began in the 17th century and lasted until the 1840s and 1850s. Artworks were based on simplicity, precision, and symmetry. In some countries, such as France, it is characterized by austere classical settings and artificial light. It is also can be seen as a return to Greek and Roman ideas of logic.
Romanticism (first half of the 19th century)
It's a period when artists honored nature, emotion, and individualism. Romantic art focused on spirituality, mystery, imagination. In painting, the brushwork was less precise. It was very often depicting landscape, peaceful beauty, church, and revolution.
Realism (19th century)
Realism emerged in France around the time of the Revolution. Realists rejected Romanticism and wanted to depict life as it is. The paintings are drawn photographically, and even unpleasant aspects of everyday life are represented.
Modern Period (1860s-1970s)
During the period, new artists experimented with the traditions of the past. Modern art begins with Vincent van Gogh, Paul Gauguin, Georges Seurat, and Pablo Picasso. Numerous movements emerged during this time.
Key Modern Art Movements
What is called modern art involves dozens of art movements as this period lasted for over a century. These are so different and versatile that students almost always pick one of them for their works. In this section, you'll see critical modern art movements that you can discuss. To argue your position and elaborate on the topic properly, check how to write a 5-paragraph essay.
The key modern art movements are as follows:
Impressionism (the 1870s, 1880s) is an art movement characterized by small but visible brush strokes in painting with light. This motion is a crucial element of the drawings. The group originated in Paris, and the name derives from Claude Monet's painting Impression.
Post-Impressionism (1886 and 1905) emerged as a reaction against Impressionists in France. It attacked the naturalistic depiction of light. Post-Impressionists use vivid colors and thick paint strokes. This movement was created by Paul Cezanne, Paul Gauguin, Vincent van Gogh.
Art Nouveau (around 1890 and 1910) is a style of art, applied art, and architecture that flourished in Europe and the US. The artists tried to create an entirely new style that will be free from any imitation. One of the most prominent representatives was Scottish architect Charles Rennie Mackintosh.
Fauvism (around 1905) was started in Paris by the critic Louis Vauxcelles when he saw Andre Derain and Henri Matisse. The artists emphasized color over realistic representations. The subject matter used abstraction and oversimplification.
Cubism (around 1907) is an avant-garde art movement that changed European painting and sculpture. It revolutionized music, performing arts, literature, and architecture. In Cubism, the artworks are broken up and reassembled. The artist depicts the object from a multitude of viewpoints.
Futurism (around 1909) was launched in Italy by Filippo Marinetti when he published his Founding and Manifesto of Futurism. It was trendy in Italy and Russia. The Futurists produced paintings, ceramics, graphic and urban design. Besides, they impacted theatre, music, literature, and fashion.
Expressionism (the start of the 20th century) is a movement that originated in Germany. Expressionists represented the world from a subject point of view to invoke emotions and ideas.
Dadaism (from 1916 to roughly 1924) is a movement of the European avant-garde in the 20th century. It was developed due to World War I and rejected logic, reason, and capitalist society. Instead, it focused on nonsense and irrationality. Dadaists created artworks in visual, literary, poetry, painting, and sculpture.
Surrealism (from the late 1910s and early '20s) appeared in Europe after World War I. The trend is most known for visual works and writings. Artists created illogical works with photographic precision to allow the unconscious to manifest itself. Andre Breton, the leader of the art movement, expressed the aim of creating super-reality or surreality.
Pop Art (the mid-1950s) was established in Britain and the US. It was a response to the optimism during the post-war consumer boom. Artists drew inspiration from popular cultures and new trends in arts such as comics, ads, and television. Andy Warhol, an American artist, and film director, was the leading figure in this movement.
Feminist Art (the 1960s) emerged to provide female representation in art and the world. Feminist artists try to represent feminine experiences highlighting vaginal imagery and naked female body.
Thank you so much for reading our article till the end! Much more can be said and added about art movements and periods. Yet, we hope the information was enough for you to start working on your paper. Read the essays on art movements below to draw inspiration and ideas.