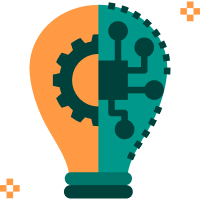 Free Philosophy of Science Essay Examples & Topics
Philosophy of science is a field that studies scientific inquiries from a philosophical perspective. To write an essay about it, you should get acquainted with some of the big names within the area.
Aristotle is, possibly, the founder of the field. He wrote a lot on physics, psychology, biology, logic, and mathematics. Francis Bacon is another influential figure. He promoted a method where scientists would gather facts via observations and then make inductive conclusions. You are likely to encounter their names while researching your ideas for a philosophy of science essay.
Knowing some discipline is not enough anymore. The importance of the philosophy of science is that people can understand issues and resolutions related to scientific knowledge.
In this article, our team has compiled the philosophy of science paper topics and tips. Here you will find what to write about and how to do it. Then you can look at real students' works on the same subject.
How to Write a Philosophy of Science Essay
Now that you have a good understanding of the subject, it's time to learn the basics. Generally, you're required to compose a standard 5-paragraph essay on the philosophy of science. Yet, there are some aspects that you will find helpful to know about.
Try the following tips to nail your paper:
Use simple yet precise language.
The concepts you touch on can become too complex. So, it is necessary to get to the point as soon as it's possible. The language used in the essay should describe the concepts plainly. As usual, avoid jargon and write in an active voice.
Explain the topic as if to a friend.
Think of it as trying to explain a challenging terminology to a friend who is not a scientist or philosopher. Organize your paper, outlining it from the introduction to the conclusion. Write it coherently, then read it to your parent or peer who doesn't know the concepts. If they understand your ideas, you've done a great job.
Work hard on your thesis.
You should be able to formulate what you want to describe or prove in one sentence. If you can't do that, then you're not clear about what you want to write. Form a solid message and include it in the introduction. Or you can compose it with the help of our thesis generator.
Work even harder on your argumentation.
Assume that your reader is asking tons of questions on the topic. Presuppose that they're skeptical of your claims. Research all the possible argumentations and explain everything clearly. This way, you're highly likely to succeed in writing your philosophy of science essay.
Revise and edit to exclude mistakes.
Unfortunately, clear sentences do not just happen. It's the result of rewriting and editing. To make the process easier, read the paper out loud. You are more likely to hear any mistakes or sentences that don't sound right.
16 Philosophy of Science Essay Topics
Now that you know all the tips to write a solid essay, you only need a good topic. We've collected a few here! For more essay ideas, use our topic generator.
You can use the following philosophy of science topics:
Contemporary philosophers of science.
The major theories of philosophy of science.
Compare and contrast two leaders in the field of philosophy of science.
Philosophy of String Theory.
How positivism influenced the philosophy of science?
The history of media: the development of the Internet.
How can philosophy address climate change?
Philosophy of science on induction.
Can life after death exist according to science?
Compare and contrast religion and science.
Behavioral gender differences: predisposed or taught?
Physics: foundations and issues.
How did feminism influence the philosophy of science?
Essential components of quantum logic.
Philosophy and science: why they need each other?
Realism and antirealism: differences and similarities.
Thanks for reading! Don't forget to share this page with your friends. You can now proceed to our philosophy of science essay examples.