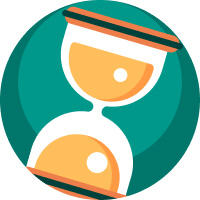 Free Life Philosophy Essay Examples & Topics
Assigned to write a philosophical essay about life? It doesn't mean that you have to discuss and question your own experience. After all, not every student possesses fully formed life principles that they are ready to divulge in an academic paper. The term's definition can give you a hint on how to explore the subject.
What is life philosophy? There are two approaches to this concept. It can be explained as a person's attitude towards the purpose of life in general. At the same time, the term can refer to the German movement of Lebensphilosophie. The general idea of this philosophy was that we could only understand the purpose of life through the experience of living.
Therefore, a life philosophy essay can be composed from a singular point of view concerning reality. Or it can be written referencing and analyzing the philosophical movement. In this article, our team has offered you some advice in writing such a complicated paper. You will also find free philosophy in life essay samples created by other students.
Helpful Life Philosophy Examples
Ready to explore the meaning of life philosophy? Essays written about this concept will have to touch upon its definition and related ideas. Plenty of philosophers have studied the questions of life and death. So, you will have a lot of ground to cover.
Here are some life philosophy examples you can explore or mention in your paper:
Lebensphilosophie
As was mentioned previously, Lebensphilosophie is the German philosophical movement of understanding life. The central teaching of this movement is that existence can only be realized from within. It rejects the idea of abstract thought and emphasizes the importance of everyday life.
Nihilism
This movement has different variations, such as the idea that there is no truth or that existence is useless. Ultimately though, its proponents reject all meaning of life. Nihilism questions the extent of human knowledge. Plus, it often challenges established morals and ethics.
Idealism
Unlike some may believe, idealism doesn't equate to a belief in a happy life. Its explanation lies in the human understanding of the world. Idealists claim that reality is constructed through our subjective perception of it.
Philosophical realism
In contrast to idealism, realism states that some objects and concepts exist independent of the human mind. It doesn't bother with philosophical questions about whether we can be confident that anything exists outside our brains. In this view, reality is a concrete fact established through observation and evidence.
Religious philosophy
Any school of thought influenced by teachings from a particular religion can be regarded as a religious philosophy. Every religion has its own philosophy. However, they are united by the belief in a higher deity that created the universe. Furthermore, philosophies such as deism suggest that the existence of this being can be proven with empirical evidence.
Relativism
The relativist philosophy denies objectivity. It holds that facts are relative to the perspective of each separate individual. It states that there is no absolute truth – everyone's definition of a good life is different. There are various forms of relativism discussing numerous subjects and domains.
Tips for Philosophical Essay about Life
Still uncertain what the good life philosophy is? Thankfully, you don't need to figure that out to write a decent paper. Here, we have discussed how to achieve success in your philosophy in life essay.
Research your topic. You have to be sure that you carefully parse through all the relevant material. Keep your research question in mind when thinking about your idea. Spend enough time studying and formulating your topic. Don't hesitate to reread the sources you've already read.
Come up with a thesis. Your thesis statement needs to be reflective of the topic you are researching. It should also illustrate the stance you are taking to the audience. This will be the argument you will discuss in the body of your paper.
Introduce the topic, the context, and your thesis. The introduction is the perfect place to familiarize your readers with the context. Besides, here you can define any vital terminology. Keep your audience in mind while doing so. Whether you are writing for tenured professors or teenagers, it will impact the content of your introduction.
Provide your arguments. Outline the points you or the philosophers you're writing about are trying to make. Once you have explained the views, you can proceed to analyze them. Remember to provide counterarguments and a response to those that you can find.
Prove your points with examples. It is vital to support your claims with evidence not to sound baseless. Include quotes and citations from the sources you're using. Referencing your research will prove that you have done it and understood the topic.
Conclude your paper. In your conclusion, summarize your essay. You can also discuss the limitations and impacts of the philosophy you have studied. A good way of wrapping up your paper could be setting out problems that remain. However, try not to make any new claims that you haven't yet made in the body.
Thank you for your attention! Below, you will find life philosophy essay examples. These will help you see how our tips are applied in practice.