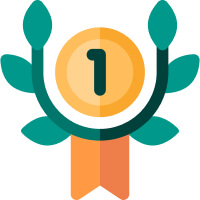 Free Sports Science Essay Examples & Topics
It is tempting to limit the scope of sports science down to the idea of physical exercise and training. Yet, there is so much more that this field entails.
Sports science does involve the study of physical education but also of body and exercise psychology. It is about the understanding of people in sports and the role that it plays in our society.
There are many branches of sports science, and they go in every direction. Some might be concerned with athletes' health and the medical side of exercise. Others can go into the political implications of worldwide games championships. The key areas of study are concerned with physiological and psychological aspects of sports science. It includes biometrics and motor learning as well.
You may find yourself that you are at a loss for what to write about in sports. This is precisely why our team has gathered sports science research topics for you to explore. You will also discover how to write the best academic paper on the subject. Under the article, find free essays about sports science to browse through.
15 Sports Science Research Topics
Many essays and research papers suffer from the wrong choice of a sports science topic. The key is that the focus must be on two areas of study. In your essay, you should explore the connection between sports and other fields.
Here, we came up with 15 sports science research topics that will inspire new ideas:
How are new kinesiology techniques developed and used in monitoring athletes' health?
Sport management in world championships – how attitudes change when greater risks are involved.
The benefits of early physical education for children in schools.
Comparison of the nutrition and dietary needs of male and female professional athletes.
The psychology behind extreme sports: why some people are drawn to danger.
The anatomy behind athletic varicose disease and methods of prevention.
An analysis and breakdown of fitness routines for the elderly.
Is it possible for athletic success to be inherited through genetics?
Big money in sports: political and socioeconomic concerns behind large monetary prizes for world championships.
What is the process of athlete rehabilitation in professional basketball?
Orthorexia and excessive exercise – how the obsessive desire for a "healthy lifestyle" can be harmful in the long term.
Movement analysis in male and female gymnastics routines.
What impacts the average lifespan of a professional athlete?
Biomechanics of athletes' bodies during American football matches.
The physiology and psychology behind taking enhancing drugs in the Olympics.
For more ideas, try out our topic generator. It will automatically come up with things to write about.
Essay about Sports: 7 Tips
Essays on sports science rarely venture outside the typical academic paper format. In other words, if you are familiar with academic writing, you probably know the next step to take. You will find yourself coming up with a thesis and an outline sooner than later. Yet, if you are at a loss, you just might discover some useful advice below:
Select a topic that suits your knowledge and task. Your essay writing process begins with what you know. Choosing a topic that you find interesting is guaranteed to cut your workload in half. Double-check the assessment criteria to make sure your idea is appropriate to the task at hand.
Try to start early and plan ahead. This advice, perhaps, is overused, but it stands to reason. The earlier you begin, the more time you will have to work out any difficulties you might encounter. Remember that your professors are always there to assist you.
Research before and after you've picked your topic. Beginning your research before deciding on an idea can help in its formulation. Narrow down your focus on a particular area. Otherwise, your research will take you all over the place. At the same time, also double-check that you have enough resources available./li>
Collect sources for your reference list. Make sure to use first-hand or second-hand resources for your paper. Note them down as you go along. It will make creating a bibliography in the future easier.
Work hard on your thesis and topic sentences. Your thesis statement is the heart of your essay. It is the summary of all your research and its analysis. Similarly, your topic sentences serve the same purpose for your body paragraphs – formulate them with care. You can use our thesis generator for this task.
Stay relevant and on point. In a field of study as diverse as sports science, it is easy to get carried away and get off track. Refer back to your thesis in every other paragraph. Check if what you are writing still connects with the main focus.
Don't forget to edit and proofread. Again, you will hear this advice constantly – but there is a reason for that. Editing and proofreading are what differentiates between a good essay and an excellent one. Read over your paper at least once before handing it in. Thus, you will have a better chance of success.
We hope that you found our advice and topics useful. You can now read through these sports science essays written by other students like you. Doing so will help you work out your paper structure, thesis, and argumentation.
Thank you for reading!