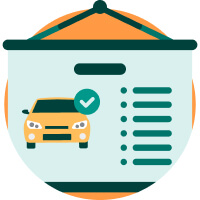 Free Transportation Law Essay Examples & Topics
Legal issues can happen anywhere, including on land, water, and air. A particular branch of law, known as transportation law, regulates most travel, shipment, and infrastructure. Law practitioners can apply these principles and rules to railroad systems, aircraft, and watercraft travel. In the U.S., most of these are federal transport laws. They come from federal agencies that create regulations and oversee compliance.
A task to write a transportation law essay can appear both in IELTS and in a college class. Our experts will explain why this area of law is significant and what to write in your paper to make it successful. We also suggested eighteen topic ideas for your assignment. Finally, we have gathered transportation essay samples for you.
There are many ways in which you can write a transportation essay. You can look at particular concepts or analyze a specific statute or a law. You can also take a more general approach. Regardless of the topic you choose, we have some excellent tips for you. Here is what you need to keep in mind:
1. Figure out what type of transport you'll be looking at. Before writing your essay about transportation, you need to conduct research. The first step is to find the area you'll be specializing in. It will give you the knowledge and freedom to develop your arguments.
2. Study notable incidents for ideas. Incidents are part of transportation history too. Knowing major milestones and pitfalls is essential to writing a successful work and giving a complete picture.
3. Compare transportation laws in different countries. It will give you a multitude of good topics and insights. This general approach is excellent for descriptive essays.
4. Consider infrastructure and logistics. Studying transport without understanding infrastructure and transportation systems is a waste of time. Make sure you know how the systems are intertwined.
5. Analyze specific laws and regulations. A more detailed approach is another way to write a good transportation essay. In this case, the scope of your future research is well-defined and limited.
18 Great Ideas on Transportation: Specific Topics
There is a multitude of ways that you can approach an essay on the specific topic of transportation. Even though we've gathered some tips in the previous section, there are many ideas left. Here, we've compiled a list of transportation-specific topics that can work for you. Or simply use our title generator to immediately create more ideas!
The impact of international economic integration on international transport law.
Public transportations laws in rural areas in Canada.
How to prevent mass transit crimes and improve security?
Urban transportation legal issues in developing countries.
A comparison between Global and Chinese perspectives on the liability issues in maritime transport laws.
Why do we need laws to regulate car ownership?
The development of aviation laws through accidents and commercial litigation.
Regulation and deregulation effects on public transport.
Cargo regulations in transporting radioactive materials.
Introduction to the U.S. transportation laws in the past and present.
What restrictions should be enforced to make school bus rides safer?
Air pollution control in private transportation.
Technology and its influence on laws shaping modern transportation.
Changes in transport laws and behavior during the COVID-19 pandemic in the United States.
Transportation planning as a way to build communities.
Truck accident law in civil litigation in the United States.
Carriage of goods by sea: problems and solutions.
Transportation in the past and present: tracing the changes of road transport law.
In conclusion, there are dozens of transportation essay topics that you could choose from. We hope that we managed to narrow the scope of your work with our recommendations. Thank you for your attention! Now you can check out transportation law essay examples below.