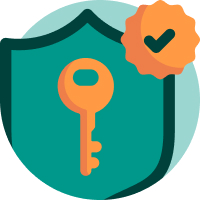 Free Homeland Security Essay Examples & Topics
To excel at writing a national or homeland security essay, you should start with learning these terms. These US departments provide cybersecurity and promote cyber-defense. Yet, there are some differences that you should know.
Homeland security aims at the prevention of emergencies, terrorism, and natural disasters. The removal of their effects is also a duty of DHS. Its formation was a response to the 9/11 tragedy in 2002. The purpose was to combine all security agencies for better work.
National security focuses on the country's defense. They try to reach military excellence over other countries. The agency was formed after World War 2. Its purpose was to protect national communications. The NSA uses artificial intelligence for data collection.
These spheres are both complicated and essential for the US. Our experts have collected homeland or national security essay topics to write about. You can also use them for your research paper or other projects.
Below, you'll find some free sample essays on homeland security. Reading them can help you improve your essay writing skills.
Homeland Security is facing the following issues:
Terrorism. Its prevention is the main reason for forming DHS. It remains one of a few crucial issues that DHS faces these days.
IT & Cybersecurity. Cyberattacks are one of the main concerns of DHS. Criminals upgrade their methods, so the officials have to stay updated.
Border Security. The goal here is to prevent terrorism, drug smuggling, and human trafficking. Border security plays a crucial role in the country's safety.
Natural Disasters. It's a relevant issue the DHS faces regularly, but it is not a priority. The department controls supplies and relief grants.
21 Homeland Security Research Paper Topics
The government publishes all the official data about the departments' work. So, there's something to research for everyone. You can get an idea with the help of our online topic generator.
Check 21 national and homeland security research paper topics:
National security in the USA and its primary purpose.
Why is homeland security important for any country?
The ways terrorism affects homeland security.
Potential threats of terrorism and community planning.
Recruitment and retention improvement of counter-terrorism force.
National security's impact on individual security.
How can officials increase the US economic security?
The privacy aspect of homeland security and the ways to improve it.
What is environmental protection, and how does it affect homeland security?
Air traffic control and why it's crucial.
Airport and railroad security and public safety.
What is emergency management, and how does it work?
Threats to national security and how the government deals with them.
The difference between cybersecurity and computer forensic science.
What is criminal justice, and how does it work?
Is homeland security law enforcement?
Does machine learning contribute to cybersecurity on the Internet?
Does homeland security protect civil liberties?
Privacy vs. national security: difference and similarities.
What is national security, and why does national security matter?
Does climate change affect homeland security?
10 Homeland Security Essay Topics
Writing a homeland security essay will definitely include research. It is because you can write no argumentative paragraph without thorough examination. That's why we've listed some ideas with explanations – they will help you conduct your research.
Take a look at national and homeland security essay topics:
Homeland security strengths and weaknesses. You can write about how DHS works. Analyze where it's lacking and how the federal government can improve it.
Department of Homeland Security and the challenges they meet. Elaborate on the department's work and issues it deals with. Focus more on what they go through and what challenges they meet. How do they solve problems?
Advance Peace and their impact on homeland security. Analyze Advance Peace organization's work, goals, and history. Has it affected homeland security?
What is the military role in homeland security? Analyze whether the military is vital for the department. Think of how it affects DHS. Research what military missions are essential for homeland security.
Risk management and its impact on homeland security. Analyze how risk management became a part of the department. How does DHS benefit from it?
Department of homeland security history and background. Explore how the department was established. Write about how and why it was formed.
What are the current issues of the department of homeland security? Analyze the latest problems DHS has to deal with. What are the ways they solve them? What methods do they use?
Mathematical Sciences and their contribution to the DHS. Analyze the sciences, such as operation research, concerning the department. What are the ways they contribute to DHS? How does DHS benefit from them?
The ways homeland security correlates with immigration. What issues does immigration cause for the department? What are the ways DHS deals with it?
The comparison of homeland security and homeland defense. Analyze the differences and similarities. How can you compare them?
Thanks for reading! You can find free homeland security essay examples below.