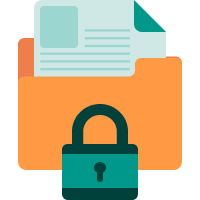 Free Intellectual Property Essay Examples & Topics
To write an essay about intellectual property, you need to understand several key concepts and ideas. First of all, let's see what intellectual property is.
To answer briefly, it is a term for a variety of assets created by someone's mind. It can be a literary work, artistic work, design, inventions, names, and images used in commerce. There are a few types of intellectual property such as:
Trademarks are any sign, word, symbol, or color that distinguishes one source of goods from the other.
Patents are the property rights granted by the government to an inventor in exchange for public disclosure of the invention.
Copyrights extend protection to the creator of the original work. They usually expire after a specified period. After this time, the copyrights can be renewed, or the author can pass them to the public.
As you can see, there is a lot to talk about. Our experts prepared essay ideas to help you with the task. Moreover, in this article, you will find some practical intellectual property essay examples.
15 Intellectual Property Essay Topics
Now that you have some idea of the terms, you can start working on your intellectual property essay. For that, you will need a good topic. We have combined some of them in this section. Or you can try our topic generator to create it online.
Check these essay ideas:
An overview of nanotechnological patents in the European Union.
A comparative analysis of intellectual property protection law in the UK and the USA.
Contemporary issues in intellectual property rights.
The future of international intellectual property law.
Theories and approaches to copyright law through Locke's theories.
The concept of copyright in the world of the Internet.
Intellectual property and patent law in Russia.
The computer crime laws in India.
Intellectual property issues with social media.
Ethical Issues concerning intellectual property.
Limitations for intellectual property protection due to globalization.
Illegal listening and digital theft of music on social media.
The pros and cons of intellectual property rights.
An analysis of intellectual property piracy in China.
Why is it essential to protect intellectual property?
9 Intellectual Property Essay Questions
Besides intellectual property topics, you might find it helpful to use some essay questions. By answering them, students can get a sense of direction regarding the overall process.
These intellectual property essay questions can help you start:
What economic evidence shows how immigrant inventors shape innovation in the US? For many years, foreign brains have been shaping the scientific picture of America. In this paper, students can focus on the economic proof for that. How did the innovations improved and keep improving the American economy today?
Why is the relationship between art and protecting intellectual property problematic? Contemporary art very often involves dealing with the existing work. It might cause some conflicts with intellectual property rights. In this essay, you should explain to which extent it creates problems. If an artist transformed someone else works, who has the intellectual property rights over it?
How can the US-China Trade war end? China has been long accused of the practices of intellectual property theft. In this paper, students are invited to demonstrate possible solutions. Besides, why do America and China have a trade war?
What are the key facts of high-tech patenting? You can demonstrate some of the recent patents in software, AI, etc. Include points from the high-tech policy debate. Why are software patents essential in high-tech?
What do you think about business law and its conflict with trade secrets? In this paper, students are asked about the conflict between business law and intellectual property rights. However, give your personal opinion regarding the topic. Do not go too deep into theories but try to base your arguments on factual evidence.
What are the positive impacts of film piracy? In this essay, explain that film piracy has its positive aspects. Everyone understands that there are negative aspects involved. However, not every person sees what the positive ones are.
Under which copyright laws can software be protected? Copyright law defines computer programs as literary work. That's because computer programs are sets of instructions expresses in words, codes, schemes. Thus, the terms, principles, and procedures can be protected under copyright law as creative works like any other book or movie. Show how businesses can apply copyright laws to the protection of software.
What are the law of online copyright and intellectual property infringement? In simple terms, you are asked to explain what is online copyright infringement. You could also explain what copyrights is. What makes online copyrights different?
Why does the intellectual property need to be protected in international trade? This one is very straightforward because you need to elaborate on your ideas. Provide arguments and thoughts about the topic. However, it would be best if you based them off on facts.
Thank you for reading our article till the very end. We hope you found it helpful in preparation for your exam or writing your paper. Also, check the intellectual property essay examples below.