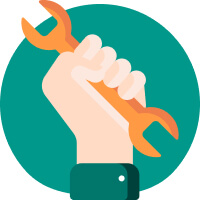 Free Labor Law Essay Examples & Topics
Writing an employment and labor law essay is not an easy task. You will have to browse through a lot of relevant literature and online resources. Here our experts have provided some useful definitions to jumpstart your work process.
Employment and labor laws dictate the regulations for employee and employer relationships. They deal with workers' rights and responsibilities, employment standards, acceptable work conditions, and more. The foundation of the legislation is the same. However, there still is a distinction between them.
Employment law deals with relationships between individual employees and employing entities. Labor law is concerned with groups of employees, such as unions. Besides, such rules regulate business insurances, such as employment bonds.
You may have read many confusing accounts on what an employment bond is. In simple terms, it refers to a type of insurance that protects a business. An employer might want to bond their employees to protect themselves against harm or fraud.
We know that these definitions are fairly broad. This is why we explored some labor law examples that you can talk about in your work. We also wrote down assignment topics for you to explore. Finally, under the article, you will find free essay samples that you can browse through.
Labor Law Examples for Your Essay
Each country has its own regulations regarding workers' rights and their relationship with their employers. Here, we will be focusing on the US legislation. However, this is not a problem, even if your law school is in a different country. You may find that there is a lot of similar legislations across the world.
Here are some labor law examples that you can talk about in your essay:
Fair Labor Standards Act.
This legislation was enacted in 1938 by President Roosevelt. It became one of the core foundations of the American labor laws. The Fair Labor Standards Act regulates the federal minimum wage. It is also concerned with overtime wages, child labor, and the number of working hours for employees. Some states have different minimum standards. Employers are required to follows those rather than the federal ones.
A labor standards essay is perfect for examining child labor law. Or you can explore the difference between minimum wages across the US.
There were many acts of this nature across US history. Yet, the most famous landmark was the Civil Rights Act of 1964. It forbids the discrimination of any person based on race, religion, nationality, or gender. Its emphasis is on equal employment opportunities and human rights.
If you want to write an essay concerning human rights, this may be the best option for you.
Employee Retirement Acts.
Once again, there are several employee retirement acts that you can look at. The most notable of them is the Employee Retirement Income Security Act of 1974. As you can guess, it is concerned with establishing the minimum pension and health plans. It requires employers to provide their workers with all the required information. It involves the data about retirement features and funding.
An essay about employee retirement may deal with more than just pensions. You can also talk about unfair dismissals and breaches of legal duty.
Since the industrial revolution, health and safety in the workplace have been a critical concern. The Occupational Health and Safety Act is perhaps the most well-known one. It necessitates employers to ensure a safe environment. Additionally, it requires them to provide training in dangerous work. The Occupational Health and Safety Administration (OSHA) is a related government entity. It is responsible for overseeing that the standards are met.
These laws would be interesting to examine concerning their history. The evolution of ethical standards for health and safety would be perfect for a labor law essay.
Workers' Compensation Acts.
The series of laws concerned with the compensation of employees is called the Workers' Compensation Acts. It oversees the strategic enforcement of the rules and provision of extra payment. One of the core benefits of employment laws is that workers are protected in case of injury on the job. These laws can be specific to an industry. For example, the Black Lung Benefits Act, which provides benefits to miners.
You might be interested in writing a paper on different workers' compensation acts. Or, perhaps, you could do a comparative labor study. Compare these acts in the US against those in other countries.
Labor and employment laws concern not only individual employees but also trade unions. For example, there is the National Labor Relations Act. It is the law that allows employees to organize and gives them rights to collective bargaining. There is a lot of other legislations that deal with unions. For example, The Labor-Management Reporting and Disclosure Act. It looks at the contracts between a union and its members.
Write an essay about unions, employees, and employers. It has the potential to examine complicated labor relations.
15 Labor Law Assignment Topics
Now you may have a better idea of what to focus on in your paper. The next step is to pick a labor and employment law essay topic. Here we have written out suggestions that can give you some ideas for your work. Or you can try our topic generator that will formulate some for you.
Check these labor law assignment topics:
The evolution of health and safety labor laws since the industrial revolution.
The Civil Rights Act of 1964 in relation to the gender pay gap.
A comparative analysis of child labor laws in the US and Pakistan.
The funding behind employee retirement and social security.
A comparison of unemployment insurance across the United States.
An analysis of employee protection and workers' compensation laws concerning prison labor.
Migrant labor: who is protected under the Fair Labor Standards Act?
How does the National Labor Relations Act protect unions?
Why do some states have a higher minimum wage than others? A study of fair labor standards.
Labor criminal law – what happens when employees bring up charges?
How enforceable are employment bonds?
OSHA – an analysis of the agents for the enforcement of health and safety laws.
How is the Fair Labor Standards Act reinforced in online work environments?
Do civil rights acts work? A study of employment trends in major US corporations.
The development of labor unions in American democracy.
We hope that you have found something interesting among these labor law essay topics. Writing a paper of this caliber is difficult. So, we wish you the best of luck.
Thank you for reading! If you still need that one final push, look no further. Below, you will find labor and employment law essay examples. These will allow you to figure out the structure and tone for your paper.