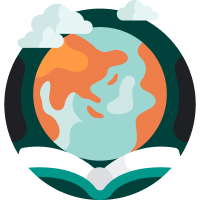 Free Linguistics Essay Examples & Topics
What is linguistics? It is a science that concerns structure and changes in human languages. There are several branches of linguistics: phonology and phonetics, morphology and syntax, pragmatics and semantics. Thus, linguists examine the meaning, critical discourse, and lots of other features.
With this diversity within one discipline, it can be pretty tricky to choose a topic for your linguistics essay. Of course, you should write about a specific research question. You can describe historical perspectives or reflect and share your opinion on the issue that you have picked. But where exactly should you start?
That's why you ended up on this page: you need to figure out how to write an essay about linguistics. Our team has prepared helpful tips so that you can understand the structure and design of such an academic paper. We've also collected linguistics essay topics that you can use.
20 Unique Linguistics Essay Topics
As you might have guessed, your linguistics essay should be based on a good idea. The topic should limit the area that you will look at and analyze in your paper. Or it can indicate the intersections between the subdivisions you will study. In this section, we will help you deal with this problem.
You can use the following topics to write your own language and linguistics essay:
Verbal linguistic learning style techniques and their efficiency.
Gender-specific job title in the English language.
English as a global language for tourists and professionals.
The reasons why some languages are easier to learn.
Noam Chomsky's theory of universal grammar.
Grammar in American and British sign languages.
Passive voice misuse in modern linguistics.
The history of sign language.
The role of semantics in linguistics and language learning.
How translation distorts the initial meaning.
The main linguistic features of the English language.
The typical features of formal English.
Machine learning as a part of applied linguistics.
The benefits of learning foreign languages.
The evolution of linguistics as a science.
Corpus linguistics in teaching languages.
The analysis of Greek history through linguistics.
A case study of modern slang.
Long-term and short-term memory as explored by psycholinguists.
The metaphor theory in cognitive linguistics.
Tips on Writing a Perfect Linguistics Essay
Here, you'll see our recommendations for composing an essay about linguistics. There are some things you should keep in mind before and while writing your paper:
1. Plan your paper ahead. Decide what your arguments and position are. What should your research involve? Think about the audience of your paper to define your word choice. Search for some credible sources, such as articles about language that support your arguments. Outline your essay, paying close attention to your thesis statement.
2. Remember to be clear. There should be no surprises. State what your conclusion is about in the introduction. The first and the last paragraphs should be connected. Introduce your message as a whole in the thesis statement. Also, always define if you discuss someone else's viewpoint or your thoughts.
3. Incorporate examples. Explain why you include the supporting evidence before introducing them. Don't make your readers doubt their relevance. Define if you are citing another author or your own example. In the text, use italics and quotation marks if you need them.
4. Cite and reference. First of all, it is necessary to avoid plagiarism in your work. Secondly, references help to highlight the importance and credibility of your arguments. You can use linguistic articles in English or any other language. Just make sure that you follow the requirements of your institution. There is no exact number of references that you need to use while writing an essay about linguistics. Let's say that you need more than one or two to make your argument look solid.
5. Work on your wording. Don't make any firm judgments about your own or other authors' work in this type of academic writing. Try not to use such words as "obviously" or "absurd." Incorporate phrases like "clearly" and "without a doubt" carefully. The scientific questions you introduce should appear testable and empirical.
We hope our tips and topics were useful to you. Some good linguistics essay examples can also help you write a perfect paper – you can find them below.