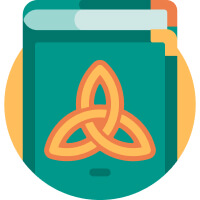 Free Cultural Studies Essay Examples & Topics
There is a field in academia that analyzes the interactions between anthropological, political, aesthetic, and socioeconomic institutions. It is referred to as cultural studies. This area is interdisciplinary, meaning that it combines and examines several departments. First brought up by British scientists in the 1950s, it is now studied all over the world.
The scope of cultural studies is vast. From history and politics to literature and art, this field looks at how culture is shaped and formed. It also examines the complex interactions of race and gender and how they shape a person's identity.
In this article, our team has listed some tips and tricks on how to write a cultural studies essay. You will encounter many fascinating aspects in this field that will be exciting to study. That is the reason why we have prepared a list of cultural studies essay topics. You can choose one that catches your eye right here! Finally, you will also find free sample essays that you can use as a source of inspiration for your work.
15 Top Cultural Studies Essay Topics
The work process on an essay begins with a tough choice. After all, there are thousands of things that you can explore. In the list below, you will find cultural studies topics for your analytical paper.
The role of human agency in cultural studies and how research techniques are chosen.
Examining generational changes through evolution in music and musical taste in young adults.
Does popular culture have the power to influence global intercultural and political relationships?
Different approaches to self-analysis and self-reflection examined through the lens of philosophy.
Who decides what constitutes a "cultural artifact"?
The difference in religious and cultural practices between Japanese and Chinese Buddhists.
Exploring the symbiotic relationship between culture and tradition in the UK.
Do people understand culture nowadays the same way they understood it a century ago?
Which factors do we have to take into account when conducting arts and culture research of ancient civilizations?
Día de Los Muertos: a commentary on an entirely different perspective on death.
American society as represented in popular graphic novels.
An analysis of the different approaches to visual culture from the perspective of a corporate logo graphic designer.
What can French cinema of the 20th century tell us about the culture of the time?
Narrative storytelling in different forms of media: novels, television, and video games.
The impact of the COVID-19 pandemic on the direction of pop culture.
In case you haven't found your perfect idea in the list, feel free to try our title generator. It will compose a new topic for your cultural studies essay from scratch.
How to Write a Cultural Studies Essay
With an ideal topic for your research, you start working on your cultural analysis essay. Below you will find all the necessary steps that will lead you to write a flawless paper.
Pick a focus. You cannot write an entire essay on the prospect of culture alone. Thus, you need to narrow down your field and the scope of your research. Spend some time reading relevant materials to decide what you want your paper to say.
Formulate your thesis. As the backbone of your assignment, it will carry you through the entire process. Writing a thesis statement brings you one step closer to nailing the whole essay down. Think "What is my paper about?" and come up with a single sentence answer – this will be your statement.
Provide context for your intro. The introduction is the place for setting the scene for the rest of your paper. Take time to define the terminology. Plus, you should outline what you will talk about in the rest of the essay. Make sure to keep it brief – the introduction shouldn't take up longer than a paragraph.
Develop your ideas in the body. It is the place for you to explore the points you're trying to make. Examine both sides of the argument and provide ample evidence to support your claims. Don't forget to cite your sources!
Conclude the paper effectively. The final part is usually the hardest, but you don't need to make it too complicated. Summarize your findings and restate your thesis statement for the conclusion. Make sure you don't bring in any new points or arguments at this stage.
Add references. To show that you're not pulling your ideas out of thin air, cite your sources. Add a bibliography at the end to prove you've done your research. You will need to put them in alphabetical order. So, ensure you do that correctly.
Thank you for reading! Now, you can proceed to read through the examples of essays about cultural studies that we provided below.