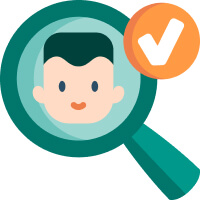 Free Psychology and Personality Essay Examples & Topics
Before you write your personality psychology essay, you should be confident in what some of the essential terms mean. Take a looks at these definitions:
Personality is an individual's way of feeling, acting, thinking, and behaving. It is quite a stable combination of aspects associated with a particular person that does not really change over time. Personality has been examined for more than two thousand years. Now, there is a whole branch of psychology dedicated to it.
Personality psychology is, in simple terms, the study of a person. As a field, it emerged only in the 1930s. It applies psychological theories to understand people and the differences between human personalities. Besides, one of its goals is to figure out unique features that comprise an individual.
So, how do you write a personality psychology essay? In this article, our experts will equip you with all the tools and knowledge that will allow you to do it. Moreover, on this page, you will find topics and original samples that can help you out.
Tips on Writing a Personality Essay
Psychology essays on personality can dwell into theoretical issues or study the real people cases. You can even prepare a breakdown of your character traits if your assignment allows that. Regardless of the type of personality essay or psychology paper you choose to write, the work process will remain the same.
Here is how you write a personality essay:
Read instructions carefully. It's one of the first steps and, for sure, a critical one. Examining your task can significantly simplify your research, topic selection, and reference list. You will also ensure that you do not miss essential points or seek any data you don't need.
Pick an appropriate idea within the field. Choosing a topic is the second important step. Without a good idea, it is quite challenging to write a compelling essay. You can see your class readings, go through your notes, or even ask your professor to find inspiration. You can also try our topic generator or check ideas in the following section.
Consider writing about someone you like. We do not recommend choosing a random person to write about – your work can come up too unclear. Instead, analyze someone who matters to you or whom you like. Even if you don't understand this person that well, it will be more insightful than writing about a complete stranger.
Conduct your research. You can start with the information available on the Internet. Do a broad search to see what books, podcasts, articles about personalities, and interviews you can use for your paper. Make sure your sources are credible. It is particularly crucial if you write a psychology essay on a celebrity.
State your thesis. Before you start working on the text of your essay, come up with a thesis statement. It should be easily identifiable and clear. Your idea should tell the readers what part of the personality you will explore and what you argue in general. Our thesis generator can do this for you automatically.
Organize your paper before writing. Outline everything you should include in your essay. Draft an introduction, body paragraphs, conclusion, and references. The outline will give you a direction to follow. It allows you to stick to the topic without unnecessary deviations.
Write, edit, proofread. Write your essay, then read and revise it for any possible mistakes and inconsistencies. Make sure there are no spelling or grammar mistakes in your paper. Try reading out loud – it can reveal some errors.
Outstanding Personality Essay Topics
A good idea is usually half of the success of an essay or any other writing. A personality psychology essay isn't an exception. Here we've gathered 13 excellent topics for you:
Social causes of mental illnesses.
Genetic influences on human personality.
Multiple human personality disorder.
Biological rhythms as a motivator for personality development.
Effects of aggressive forms of entertainment on personality development.
Evolutionary vs. social psychology in learning about genders.
Factors that contribute to the development of authoritarian personality.
Analysis of four main personality theories in psychology.
Comparison of the nomothetic and idiographic approaches to personality.
How agreeableness can affect your behavior and life choices.
How clothes reflect your personality.
Relationships between human personality and leadership.
What is the role of personality in negotiation performance?
Thank you for reading the article till the end. If you seek more tips, check the essays on personality psychology below. Hopefully, you will find them helpful in writing your own paper.