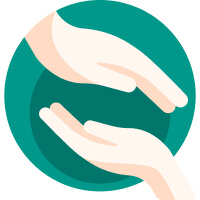 Free Family Psychology Essay Examples & Topics
We associate psychology with handling individual issues or specific situations. Yet, the relationship between people is another important focus of the field. As a psychology student, you are likely to write about family relationships. Below, we have explained how to accomplish this task.
But first of all, let's see what family psychology is.
Family psychology is a branch of contemporary psychology with both basic and applied aspects. It deals with the emotions, thoughts, and behaviors of family members. This field covers a variety of problems such as physical and verbal abuse, infidelity, alcohol and drug abuse, and more.
To write a family psychology essay, you need to find a good idea, research it, and prepare an outline. This article will be beneficial in accomplishing all these steps. Our experts have gathered tips about how to prepare and write this type of paper. Moreover, on this page, you will find family psychology topics and samples for you to consider.
When explaining the psychology of family relationships, you cannot use discriminatory language or give unweighted conclusions. It concerns both essays on real and hypothetical people and situations. You should pay attention to your wording even when composing an analysis of existing concepts.
Here, we have gathered some additional tips on how to write your family psychology essay:
Research your topic to showcase your knowledge.
To demonstrate your understanding of a range of scientific materials, you have to research. Psychology papers generally rely on academic resources. Instead of simply Googling your topic, think about using PsycInfo, a go-to source for Academic search. Do not postpone this step – start researching right after receiving your assignment, as it can take a lot of time.
Check some samples to figure out the proper argumentation.
Look at the range of scientific materials and the way arguments are used in them. Samples are a great way to draw inspiration and ideas for your paper. Just do not forget to cite them properly if you decide to quote them. You can check some essays on families under the article.
Add critical evaluation and examples to your arguments.
All the points you make have to be supported with appropriate literature and theoretical framework. Look at the works your instructor published. Sometimes they include a list of secondary sources they want you to examine in detail.
Organize your paper before writing it.
Don't start writing your essay without an outline. It is basically a road map of your work so that you won't miss anything. Prepare a structure with an introduction, three body paragraphs, and a conclusion. Make sure you write a thesis statement before anything – it's the central message of your paper. Our thesis generator can help with that.
Ensure correct grammar, punctuation, and referencing.
Double-check your paper before submitting it. An error-free paper increases understanding and general readability of the material. Look out for punctuation, grammar, style, and formatting mistakes. All sources have to be referenced accurately according to the required guideline.
15 Family Psychology Topics
Since we have already examined how to start, it's time to see what psychology essay topics are available for you to draw inspiration from. In this section, we have gathered several ideas for your paper. However, if those aren't enough, feel free to use our title generator.
How can parental neglect affect one's self-esteem in the future?
Family therapy for a family shattered by grief. What are the ways to grieve separately but still together?
The importance of family support in dealing with depression. How can caretakers help the sufferer?
What is the role of true love in couple and family psychology?
What are the signs of dysfunctional mother-son relationships?
What are the psychological effects of adoption on the family?
Explain the role of forgiveness in healthy family functioning.
How do rapid changes in family relationships affect adolescent development?
Explain the role of strong family ties in treating dependent personality disorder?
How can development psychology be used to handle school bullying cases?
Does family income affect the development of a child?
How do I see the family of my dreams?
What are the main concepts and methods in family therapy?
Describe the impact of parent-child relationships on intimate relationships in the future?
Should parents set boundaries with their kids? How can they do it?
Thank you for your attention! With our topics and tips, you have all the chances to write an A+ worthy paper. For your inspiration, you can check the family psychology essay examples below. To save some time, shorten it up with the help of our online summarizer. Good luck!