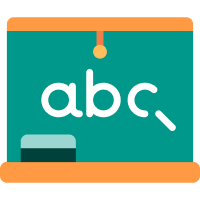 Free Pedagogy Essay Examples & Topics
Pedagogy is the way teachers educate students in theory and practice. To explain the material efficiently, they have to establish appropriate classroom relationships. Pedagogy concerns the connection between culture and different learning methods. When it's thought-through, it increases the effectiveness of the learning process. Besides, it can enhance the development of various skills essential for students.
In this article, our experts have analyzed the topic and explained how to write a pedagogy essay. Before that, you should learn a couple of definitions.
Andragogy vs. pedagogy is a crucial distinction when it comes to the subject. These terms both refer to the models of learning, yet they are pretty different.
Pedagogy is a teacher-centered approach, meaning that the educator is active while students are passive. Students are dependent on the teacher for everything that concerns their education.
Andragogy is a student-centered model. This way, teachers only assist people in learning rather than boss them around. Those who are studying the material are called participants. They are involved and make their own decisions regarding the learning process.
Now, you can check our small guide on the subject. You can see examples of pedagogy essays right after.
Approaches & Examples of Pedagogy
To write an essay about pedagogy, you should start with learning about teaching methods and approaches. Here, read examples of what you can explore in your academic paper.
There are a few popular pedagogical approaches:
Multiliteracies pedagogy.
This approach is designed to engage the student through the focus on their background and interests. It provides people with choices and real-life applications. Thus, it prepares them to deal with the intricacies of the world.
This model combines social constructivism and critical pedagogy. The teacher can talk about social and cultural issues while students reflect on them. It can empower them to examine their beliefs, values, and knowledge.
This approach encourages students to critique structures of power and oppression. It's based on the idea of becoming aware and questioning the status quo.
It is concerned with well-being and growth. The main idea is that each person is resourceful and valuable. Everyone has an inherent potential that needs to be developed to contribute to the community.
In addition to approaches, these examples of pedagogy can be helpful for your essay:
Joint work of students and teachers. The tutor becomes a mentor with a study plan and friendly attire. Their students work together to accomplish specific learning tasks.
Collaboration. After a lecture, students can try out the new skill with their friends. Instead of diving into the new skill alone, they can collaborate with a peer on it.
Real-world examples. Providing real-life scenarios to illustrate an argument benefit students in various ways. They can use these examples after leaving the classroom.
Assessment Essay & How to Write It
A large part of pedagogy is an evaluation of students. It's achieved through classroom performance and essay assessment. Therefore, you need to be able to grade academic papers and judge their quality.
In this section, we've explored how to write an assessment essay. It's the paper where you can evaluate a student's work or performance. It will come in handy for pedagogy documents and future practice.
Here's what you need to know about writing an assessment essay:
Pick a topic. If you can choose what to assess, we advise you to select something that stands out or easy to research. You're better to be acquainted with your subject, whether it's a student's performance or some imagined situation.
Choose the evaluation criteria. Determine various measures to make your writing more interesting. Naturally, the aspects you assess should vary from subject to subject.
Research. You're not expressing your opinion without thought-out arguments or examples. Search for supporting points from credible sources for each claim you make.
Compose a thesis statement. State the criteria you'll use to evaluate the subject. The sentence should straight and to the point, giving the idea of the whole assessment essay. You can do so with the help of our thesis generator.
Make the first draft. The key thing to do is to write an outline or first variant of the paper. Make sure to include an introduction, at least three body paragraphs, and a conclusion. Don't be afraid to write everything that comes to your mind – you can erase weak ideas that later.
Review, edit, and rewrite. Once your draft is done, read over the paper and correct it. To get the essay right, you should be prepared to rewrite it.
Thanks for your attention! You can now proceed to the pedagogy essay examples below.