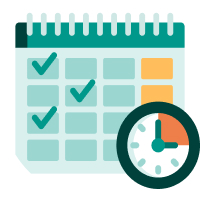 Free Curriculum Essay Examples & Topics
What is a curriculum? It is a sequence of planned exercises for students to achieve and practice the learning skills. In a certain way, it is a guide for educators as to what to teach and how. Thus, the curriculum is created in a way that enhances student learning. It must include the goals, methods, materials, and assessment.
The curriculum differs from the syllabus. The first one is a general description of the study units. Meanwhile, a syllabus is a detailed plan for a particular subject.
Our experts have prepared this article to tell you everything you need for an excellent school curriculum essay. In this article, we have described its main features and give examples of its development.
Since you're willing to master an essay about curriculum, you better understand the topic in full detail. Therefore, it is better to start from scratch. You should analyze why it exists at all and gets created for educational institutions.
The essential purpose of the curriculum can be to guide you from the starting point to an end. As a student, you might make a lot of choices to shape the course of your education. However, they will all be advised by experienced faculty.
The curriculum seeks to develop some general skills and help gain knowledge in a specific field. It can be helpful for further studies, career, or even useful hobbies.
Hidden vs. Informal vs. Formal Curriculum
Naturally, there are different types of curriculums that you should be aware of. Accordingly, in this section, we will explain which ones exist and how they differ.
Formal Curriculum:
It's the official curriculum of the educational institution.
It includes academic and instructional practices that students can implement in class.
Lessons are planned with teaching practices and materials to help students achieve the necessary learning experience.
Informal Curriculum:
It concerns co-curricular activities.
Such activities happen outside of class but still can help develop soft skills and enhance the official curriculum.
Skills are trained outside of academic context, like interviewing a person from the field that one is studying.
Hidden Curriculum:
It's an unofficial curriculum.
It includes unintended lessons, values, and perspectives learned in school.
The examples of the hidden curriculum include such skills as respecting other peers that you study with, understanding the importance of deadlines, etc.
Models of Curriculum Development
Curriculum development can be defined as improvements in the courses offered by the school. New techniques and strategies are constantly developed to help students learn new material. As everything is improving, so should curricula. In this section, we will tell you about different types of curriculum development.
Three standard curriculum development examples are as follows:
subject-centered,
learner-centered,
and problem-centered.
As you can probably, get from the name, subject-centered curriculum design focuses on a specific subject. The discipline seems more crucial than people who study them. It is the most common model, yet not suitable for some students. Moreover, as it focuses purely on a subject, some might lack the motivation to continue studying.
Learner-centered design, meanwhile, focuses on the student, their goals, and interests. Different instructional plans allow learners to select learning experiences that are timely and relevant. What's more, the number of classes can be defined by the learners as well.
The last one of the models of curriculum development is problem-centered design. It teaches students to look at an issue and learn to find the appropriate solutions. Again, such curriculum design is applicable to the real world, where students are exposed to real-life problems.
Thanks for reading! Curious about how other students are dealing with school curriculum essays? Then check out the free samples below.