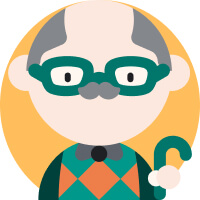 Free Geriatrics Essay Examples & Topics
In recent years, we have entered the era of population ageing. It is a process that leads to complications with physical and mental health. However, we are now more than prepared to take care of the elderly members of society. Geriatrics (also known as geriatric medicine) is the specialized care for the health of the elderly and older adults.
With the prevalence of the geriatric population, their needs have to be studied. This is where gerontology comes into play. It is the study of the process of growing older and everything that comes with it. Experts analyze the physiology and psychology of aging, as well as its social and societal aspects.
If you have to write a gerontology or geriatrics essay, you've come to the right place. Our specialists have prepared some ideas for your thesis that you can look at in your work. You can also use our geriatrics and gerontology research topics to create your original work. Finally, under the article, you will find care of the older person assignment samples for you to consider.
9 Awesome Gerontology Thesis Ideas
Writing care of the older person essay or a paper on the process of aging is not an easy task. Harder yet is to come up with a good geriatrics or gerontology thesis. These kinds of academic assignments depend on accurate research and reliable facts. Furthermore, they are relatively large in volume. In other words, you will have to spend some time collecting evidence and citations.
With all these steps, it is no wonder you don't want to waste any more time choosing a topic. We are here to assist you exactly with that.
Take a look at these geriatrics and gerontology thesis ideas:
The effect of COVID-19 on the nursing care plan: exploring how old age homes respond to the challenges brought on by the pandemic.
Accuracy of cancer diagnosis practices in geriatric care and problems faced when determining the syndromes of the disease.
Communication issues with people who have dementia: a decline in health care and elderly neglect.
Advancements of the neural blockade treatment in palliative care for senior citizens.
Determining a reliable way to assess the extent of elder abuse in aged care facilities in the United States.
The intersection of frailty and ageism: an assessment of the social exclusion of the elderly from everyday activities.
Rehabilitation practices for physically impaired elderly patients following surgical intervention.
Exclusion from tests and trials: assessing the safety and efficacy of vaccines in research about elderly patients.
Methods of reducing the risk of cognitive decline in adults to reduce the risk of fall in older age.
19 Interesting Topics in Geriatrics & Gerontology
For care of the older person essays or research papers on a related subject, you will need a more straightforward idea. We have those, too! Our topic generator will create a unique title for you for any kind of assignment.
You can also check our list of interesting topics in aging:
How do adult education classes bridge the gap between technology and aging?
Developing an exercise routine for older adults with physiological issues.
The difficulties in self-care of the elderly patients with disabilities.
Examining the personal experience of caregivers in private nursing homes.
The life expectancy of older adults with unhealthy habits.
Analyzing the demography of HIV+ positive older adults.
Tracing the cognitive decline over the life course of middle-class women.
The difference in the prevalence of geriatric diseases based on race, gender, and income of older adults.
Nonsurgical management of fractures in elderly patients.
The importance of nursing interventions in the case of eldercare.
The difference in blood pressure-related issues between older men and women.
Changes in the management of elderly health care facilities in the last twenty years.
Exploring the habits of pharmacy visits in adults over sixty years old.
The professional development of a carer in a Japanese hospice.
How to properly assess the needs of an older person with Alzheimer's.
Analyzing the findings from the 2021 International Conference on Aging Diseases and Elderly Care.
What kind of geriatric assessment is capable of meeting the needs of the elderly?
Methods of cardiovascular care for elderly patients with disabilities.
Assessing the risks and benefits of polypharmacy among the elderly.
Thank you for reading! We hope that you managed to find the ideal topic for your essay or capstone among our suggestions. You can now proceed to read care of the older person assignment samples that we have below. You can cut them down with our summarizing tool to look through them faster.