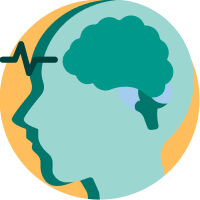 Free Neurology Essay Examples & Topics
Being a neurologist equates to countless hours of study, research, and work. If you find yourself interested in this field, you have to prepare to face many challenges along the way. Among these challenges are writing neurology essays and choosing what to write about. Thankfully, our experts have prepared an article to help you out.
Neurology and neuroscience are closely related subjects. However, there are distinctions between the two.
Neuroscience is a scientific area. More often than not, neuroscientists spend their days in a laboratory conducting research on the central nervous system.
Neurology is a branch of medicine, concerned with the diseases of the nervous system. People studying neurology are medical students who strive to obtain a medical license. They eventually become practicing doctors. One of the perks of being a neurologist is specialization. These doctors can have a specialty that they work with, such as epilepsy disorders or pediatric neurology.
Below, you will find both neuroscience and neurology essay topics. You will also find advice for writing academic papers. Finally, you can browse through free essay samples provided by students like yourself.
6 Top Tips on Neurologist Essay
To be successful with your neurologist essay, you should adhere to the standard academic style of writing. Here we have collected the tips that will make sure you are on the right path.
1. Brainstorm for ideas. This is one of the essential steps in any academic paper. By this point, you are probably bursting with neurology essay ideas. Putting them all down on paper will help you visualize your process.
2. Pick your topic. When your ideas are outlined in front of you, it is time to choose. Deciding what to go for can be tricky – you need to make sure the topic isn't too narrow or broad. It is best to go with the area that is the most interesting to you personally. This way, research won't be a burden, and the writing process will be more exciting.
3. Conduct research. When considering neurological essays, trustworthy sources are essential. Spend an extra hour browsing through books and journal articles. Depending on the scope of your work, you might want to consider interviews with known neurologists. Besides secondary sources, try to obtain primary ones.
4. Come up with a hypothesis. Once you have everything in order, start thinking about your thesis. In other words, draft a solid hypothesis long before writing. This will be the subject that you will discuss throughout your essay. Take your time with it, or let our thesis generator do that for you.
5. Outline your future paper. When you have your hypothesis, outlining your paper should become manageable. Base your introduction, body paragraphs, and conclusion around the thesis statement. Remember that your primary discussion points should be supported by the evidence you gathered in your research.
6. Draft your paper and revise. Most students forget that they can edit their paper as many times as necessary before submission. This can severely influence the quality of your assignment. Proofreading is one of the most fundamental elements of essay writing. Make sure to look over your paper at least once before submitting it.
25 Neurology & Neuroscience Essay Topics
Any essay begins with a carefully chosen topic. Fortunately, you can find hundreds of original ideas related to neuroscience and neurology. We have listed some of them below. Otherwise, you can try our topic generator – it will create more for you.
Feel free to browse through these ideas:
The effects of Alzheimer's on the emotional stability of older people.
Neurosurgery as a cure for depression.
The link between head injury and physical injury in athletes in professional boxing.
Is neurology a good field to study human emotions and feelings?
Brain development after post-traumatic stress.
The effect of alcoholism on dopamine production in the human brain.
Clinical neurology and the treatment of Parkinson's disorder.
Targeting of specific nerve centers in treatment of chronic pain.
The impact of mental illness on brain chemistry from a neurosurgeon's perspective.
Chronic Fatigue Syndrome and its development in the human brain.
Why I chose neurology: advantages and disadvantages of clinical neuroscience.
The formation of irrational phobias and fears.
The effect of insomnia on the development of cognitive brain functions.
An analysis of the common methods of treatment for cerebral shaking palsy.
The causes and cures for schizophrenia in young adults.
Is brain death completely irreversible? A discussion on the future of neurological theory.
The link between IQ and brain development in young adults.
Pros and cons of marijuana use in neurology units in hospitals.
The interaction of neurons and their impact on mental health.
The extent of available medicine for neurological disorders.
The algorithms in brain functions and their link to intelligence in humans.
A critical examination of treatment for terminal cancer of the brain.
Frontal lobe and parietal lobe – different impacts on the development of multilingual skills.
The influence of the Internet on human memory functions.
Long-time drug use and its effect on human brain development.
We hope that these ideas managed to inspire you. If you need extra guidance, feel free to check out our neurology essay samples below.
Thank you for reading!