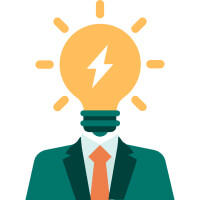 Free Political Ideologies Essay Examples & Topics
A political ideology essay can be a struggle to write. It is especially the case if you are not a big fan of politics. So, let's begin with the basic terms. You will definitely need them to complete such an assignment.
First and foremost, ideology is a set of collectively held ideas and beliefs. They explain a particular pattern of political, social, or economic relationships, agreements, etc.
Political ideology is a collection of ideas and political views on a social movement, class, or group of people. Nowadays, citizens of the USA usually relate themselves to either liberal, progressive, moderate, or conservative ideologies. Each of the political movements is based on a specific set of principles.
In this article, our team has analyzed key political ideologies in the United States. Moreover, we prepared some useful writing tips on how to structure your paper. Below, you will find political ideology essay examples written by fellow students.
Key Political Ideologies in the USA
Need to write a political ideologies essay? Then, you should know the key principles of these two concepts: conservatism and liberalism. In this section, you'll get an explanation of the essential political ideologies of the USA.
Conservatism is a political ideology that stands for preserving traditional values. Its proponents aim to promote personal responsibility. They also argue for these aspects:
the limited role of the government,
free trade,
individual freedom,
and a strong national defense.
Liberalism is the second major political ideology in the USA. It highlights the idea of empowering the government with the purpose of achieving equal opportunities for all members of society. In other words, the government's key aim is to solve community issues and protect human rights.
For a better understanding, we've decided to compare conservative and liberal political ideas. You can explore them in your essay about political ideology.
To see the differences, you should consider four key areas:
Political ideas. In terms of politics, conservators are considered right-wing and anti-federalists. Naturally, liberalists are left-wing and federalists. Moreover, conservatism stands for a free market. In contrast, the proponents of liberalism aim to get free services (e.g., health care services) from the government.
Economic Ideas. According to the principles of conservatism, taxation and government spending should decrease. People with high incomes should have an incentive to invest. In contrast, liberals claim that taxes can increase if it benefits society.
Social Ideas. Conservatism has tighter social principles than liberalism. Its proponents fight against gay marriages and abortions. In contrast, liberals consider that each person has a right to marry or have an abortion. Plus, they oppose the death penalty that some conservatives accept. The proponents of conservatism stand for the legalization of guns. Meanwhile, liberals believe that gun usage should be restricted.
Personal Responsibility Ideas. In conservatism, laws are enacted to reflect the interest of society as a whole. Liberals believe that legislation is intended to protect every person for an equal society. According to conservatives, everyone is responsible for solving their own problems. Liberals, however, rely on the government when it comes to solving some major issues.
How to Write a Political Ideology Essay
In a political ideologies essay, you can elaborate on a huge number of concepts, events, figures, etc. You may be assigned to compare and contrast some political movements or examine a famous manifesto. Here, we have explained how to how to write an ideology essay on situations from the past.
To compose an essay about political ideologies, you should try the following steps:
Find or formulate a topic.
For your paper, select a topic that would create a space for substantive research. Keep in mind that you'll have to describe the political ideology you've chosen. Thus, find something that is interesting for you and fits the assignment requirements. Our topic generator can help you with that.
Conduct research.
Conduct preliminary research to have a general understanding of your topic. First, explore different political ideologies that fit your assignment. Get to know related personalities, examine various political parties and communities, etc. Only with a clear vision of the political ideas will you come up with a sufficient thesis statement.
Develop a thesis.
Writing an effective thesis statement is the most significant part of the entire writing process. It's the central point of your paper. Make sure it is stated clearly and concisely – you can let our thesis generator formulate one for you. Include your thesis statement at the end of the introduction. Here, the readers will quickly identify it.
Organize your thoughts and arguments.
After you come up with your thesis statement, start structuring your ideas. Develop several arguments and devote a separate paragraph for each of them. Ensure your points are logical and relevant. Add solid supportive evidence (evidence, examples, etc.). As you've dealt with your arguments, write an introduction and conclusion to your paper.
Pick quotes to use as your examples.
For political ideologies essay, quotes are the best examples! There is a great variety of sources. You can check the Constitution, remarks of famous politicians, doctrines, official documents. Just make sure the source is trustworthy. And don't forget to cite your quotes appropriately.
Write and proofread.
Never underestimate the power of proofreading! Ideally, do it twice. For the first time, pay attention to spelling, grammar, and punctuation. For the second time, concentrate on the structure:
Are your arguments presented logically?
Does the introduction correspond to the conclusion?
Are your ideas clear and coherent?
Thanks for reading the article! Below you will find political ideology essay examples. They will help you explore the structure and format of such papers.